India
Covid deaths, new cases continue to soar in Telangana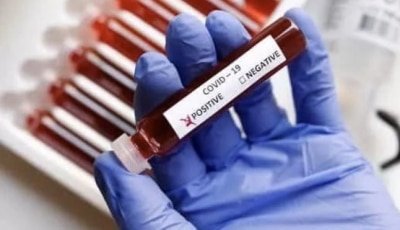 Hyderabad, May 24 (IANS) There was no let-up in the fatalities due to Covid-19 in Telangana as four more succumbed to the deadly virus while six more foreign evacuees were among 41 tested positive on Sunday.
For the sixth day in a row, the state reported fatalities due to Covid-19, taking the toll to 53.
The Health Department officials have not shared any details of the deceased like their age, gender and the districts they hailed from.
Indicating the continuing surge in the spread, the state has reported 19 deaths in six days, the highest for any week since the first fatality was reported in the last week of March.
The spike in new cases also continued with as many as 41 people testing positive on Sunday. According to the director of public health, this has pushed the total number of cases to 1,854.
The state has been adding 40 to 50 cases every day to its tally for nearly two weeks. Continuing the trend, hotspot Greater Hyderabad accounted for the majority of the new cases (23).
Six foreign evacuees were also tested positive on Sunday. The officials have not revealed the name of the country or countries they had returned from.
On Saturday, four returnees from Kuwait had tested positive. This was the first case in Telangana of Indian citizens repatriated under evacuation mission Vande Bharat being found infected by Covid-19.
Foreign evacuees are the latest category in the daily media bulletin issued by the Health Department.
It was only 10 days ago that the migrants' category was added in the column of "new positive cases today". As many as 130 migrants who returned to Telangana from other parts of the country have so far tested positive. They include 11 cases reported on Sunday.
Worried over the continuing spike in the number of cases, the Health Department has issued special advisory in view of relaxation of lockdown since May 16. It observed that there is a lot of mobility and movement of people from all walks of life and of all age groups resulting in a surge of positive cases during the last few days.
People above 60 years of age and children below 10 years have been advised to avoid going outdoors. It has also asked people not to go out of the house without face mask and maintain physical distancing.
The officials also announced that 24 patients were allowed to go home from hospital on Sunday after they recovered from Covid-19. With this, the number of cured/discharged has gone up to 1,092.
–IANS
ms/vd