India
COVID-19: Kerala Police latest video teaches Yoga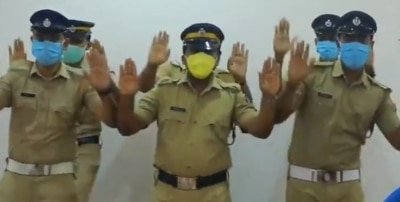 Thiruvananthapuram, March 26 (IANS) Apart from doing its regular policing jobs, ever since COVID-19 struck, the Kerala Police has now become the cynosure of all eyes, after its video – on washing hands turned a global hit.
On Thursday, they come out with a new video – 'practise yoga against corona' and within an hour after it was put out, the 7.40 minute long video got more than a 100 views.
The video has been shot in the sprawling lawns of the State Police headquarters in the state capital city and is available on the YouTube channel of the Kerala Police.
Participating in this are three women and two police officials and it gives a broad glimpse of around 18 'asanas'.
–IANS
sg/skp/