India
COVID-19 is a chance for new policies, decisions : Meghalaya CM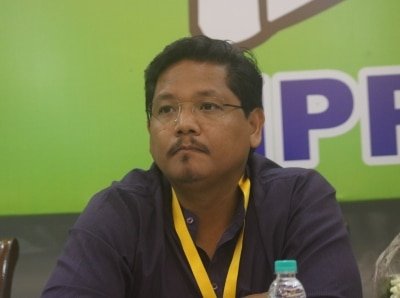 Shillong, May 12 (IANS) Meghalaya Chief Minister Conrad K. Sangma said COVID-19 might be a crisis but it is also the opportunity for us as we can utilize this time to make new policies, take decisions and do things which were not done when the situation was normal.
Sangma was addressing a video conference organised by the industry body ASSOCHAM to discuss "Vision Meghalaya, Mission North East, India-Bangladesh Partnership" late on Monday.
During the video conference, he said his government has recently formed an economic task force for the improvement of certain key areas including agriculture, horticulture, food processing and trade with Bangladesh.
"With regard to export of minerals to Bangladesh, Meghalaya government is very much keen to set up a conveyor belt between Bangladesh and India for smoother movement of boulders without any disruption," he added.
Sangma invited industrialists stating that Meghalaya has the high end products like turmeric, ginger, black pepper and a very high variety of mushrooms.
Participating in the discussion, Bangladesh Commerce Minister Tipu Munshi said there should be more engagement with business on both side so that appropriate policies can be designed and suggested more business dialogues by business CEOs.
ASSOCHAM Secretary General Deepak Sood in conversation with Bangladesh Commerce Minister said the ASSOCHAM shall work towards creating a North-East CEOs forum together with CEOs of Bangladesh to work towards greater cooperation with the region of India.
India's DoNER (Development of North Eastern Region) Minister Jitendra Singh said that there are huge opportunities exists in tourism, hydro power where North-East region can collaborate with Bangladesh.
He said the NE region has huge potential, but it is important to equip self well before one engages with the neighbours, this means NER need to develop itself and also tap new sources which can be the major sources of economy for northeast, Bangladesh and the whole region.
–IANS
sc/rt