Sports
COVID-19: F1 gives green light to Austrian GP after negative tests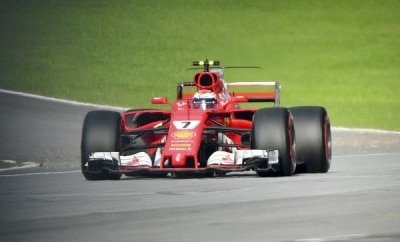 Spielberg, July 4 (IANS) Formula One and FIA have given the Austrian Grand Prix thumbs up after no positive tests for Covid-19 were found in more than 4,000 tests of F1 personnel over the course of the last seven days, a statement said.
"The FIA and Formula 1 can today confirm that between Friday 26th June and Thursday 2nd July, 4,032 drivers, teams and personnel were tested for COVID-19. Of these, zero people have tested positive," said Formula 1 in a statement on their official website formula1.com.
"The FIA and Formula 1 are providing this aggregated information for the purposes of competition integrity and transparency. No specific details as to teams or individuals will be provided by the FIA or Formula 1 and results will be made public every seven days."
Meanwhile, Mercedes laid down the gauntlet by taking another practice session 1-2 ahead of qualifying in the Austrian Grand Prix under the sun at Spielberg, a report on the website said.
It was Lewis Hamilton who set the fastest lap of 1m 4.130s, and ended up 0.147s faster than his teammate Valtteri Bottas, with Red Bull's Max Verstappen not far off in third.
Racing Point's Sergio Perez was under half a second down in P4, and a tenth faster than Ferrari's Charles Leclerc who rounded out the top five.
Red Bull's Alex Albon (P6) was 0.3s slower than teammate Verstappen but a tenth faster than Sebastian Vettel in the second Ferrari, while Racing Point's Lance Stroll rounded out the top eight with a time 0.788s off the pace.
–IANS
dm/bbh