Business
Corona fee sends major liquor stocks plunging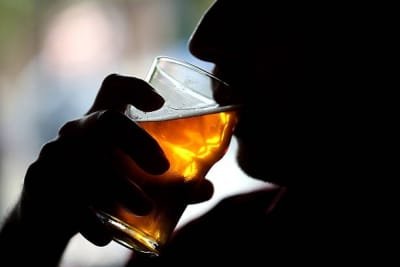 Mumbai, May 5 (IANS) Stock prices of major liquor stocks, including United Spirits and Radico Khaitan plunged on Tuesday after the Delhi government imposed a 70 per cent 'special corona fee' on the sale of alcohol in the city.
Other states like Andhra Pradesh have also raised taxes on liquor as all possible avenues of boosting revenue are being explored to fight Covid-19 outbreak.
Around 11.30 a.m., shares of Radico Khaitan, the maker of Magic Moments and Rampur Indian Single Malt Whisky, were at Rs 303.85, lower by Rs 12.75 or 4.03 per cent from its previous close.
Stocks of United Spirits were at Rs 527.65 per share, lower by Rs 13.95 or 2.58 per cent from the previous close. United Spirits produces the brands Black Label, Black Dog and 'Smirnoff' vodka among others.
Further, the scrip of United Breweries, the maker of the 'Kingfisher' brand of beer, also fell around two per cent. Around 11.30 a.m. it was trading at Rs 948.55, lower by Rs 21.55 or 2.22 per cent from the previous close.
In an order issued late on Monday night, the Finance Department imposed the fee, describing it as the 70 per cent of the maximum retail price on all categories of liquor sold through retail licensees for consumption "off" the premises.
"The Delhi government has levied a Special Corona Fee — 70 per cent of the Maximum Retail Price (MRP) — on all categories of liquor from the consumer at the Point of Sale by the retail vend licensees for consumption off the premises, which will be further reimbursed to the Government," the order signed by Deputy Commissioner (Excise) said.
The liquor industry, however, has said that the move would have negative impact on the industry economy.
Vinod Giri, Director General of the Confederation of Indian Alcoholic Beverage Companies (CIABC) said that such steep hike in levies could be counter-productive in the long run.
–IANS
rrb/sn