India
Congress slams Nadda over Chinese links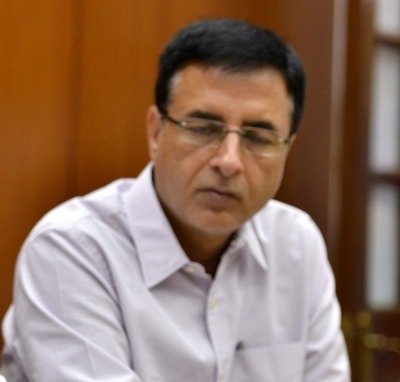 New Delhi, Aug 7 (IANS) The Congress has slammed BJP President J.P. Nadda for dragging the opposition party and the Supreme Court into the controversy over the Congress' alleged links with the Communist Party of China.
Congress spokesperson Randeep Surjewala tweeted, "Dear Nadda ji, absurdity is your speciality. Misrepresentation is your style. Canards are your habit."
The Congress said Nadda should read the observations of the Chief Justice of India.
The BJP President had tweeted after the apex court's observation on the Congress' links with the Communist Party of China, saying "Even the SC is surprised at the MoU signed by the Congress party with the Chinese Govt."
"Mrs (Sonia) Gandhi & her son, who led the signing, must explain. Does this explain donations to RGF and opening the Indian market for the Chinese in return, which affected Indian businesses?" Nadda had tweeted.
The Supreme Court on Friday expressed surprise at a PIL seeking directions to the National Investigation Agency (NIA) and CBI to investigate the 2008 agreement between the Congress and the Communist Party of China (CPC) for exchanging high-level information and cooperation, under the Unlawful Activities (Prevention) Act, 1967.
A bench headed by Chief Justice S.A. Bobde said they had never heard of a government signing an agreement with a political party of another country. The apex court declined to entertain the PIL and asked the petitioners, advocate Shashank Shekhar Jha and Editor-in-Chief of Goa Chronicle Savio Rodrigues, to withdraw the plea and move it before an appropriate High Court.
–IANS
miz/kr