India
Congress now cries corruption in making of liquor app in Kerala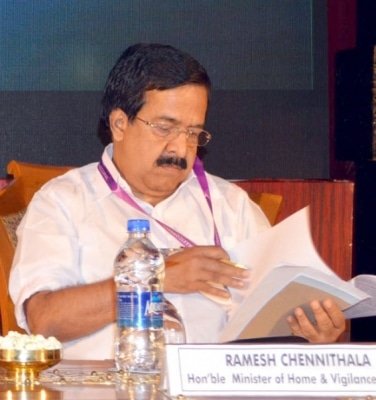 Thiruvananthapuram, May 23 (IANS) After raising objections over the Sprinklr issue, the opposition Congress in Kerala on Saturday cried corruption in the selection of an IT company to make an app for liquor sale in the coastal state.
"It has now surfaced that the selected start-up belongs to a fellow traveller of the ruling CPI-M. This app could have been easily made by any state-run agency like C-DIT or IT Mission, but the app work was handed over on the sly to a close ally of the CPI-M. It is a corrupt deal and should be cancelled," Leader of Opposition Ramesh Chennithala told the media.
"Once this app is ready, every token booked through it would fetch the app manufacturer 50 paise and thus its earnings in a month would be in crores. This work could easily have been done by a state agency," Chennithala claimed.
He said that he had written to Excise Minister T.P. Ramakrishnan to demand a probe into the selection of the Information Technology firm.
In the wake of huge crowds thronging liquor vends in different states after relaxations in lockdown norms and creating law and order and health scare, the Kerala government had decided to reopen around 1,000 liquor vends as well as wine and beer outlets and bars to sell different types of liquor and go for online bookings as well.
The IT Department had invited quotations for this app and the tender was issued to Faircode, a Kochi-based IT start-up.
According to Ramakrishnan, the app is in the final stages of preparation and being cleared by Google.
Chennithala had earlier raised objections over handing over of Covid-19 patients data in Kerala to US-based marketing firm Sprinklr. He later moved the High Court but it refused to cancel the deal and put questions to the government about data protection.
On Friday, the Pinarayi Vijayan government filed a fresh affidavit that Sprinklr will no more have any role in Covid-19 data analysis and it would be done by C-DIT.
On Saturday, Sprinklr filed an affidavit that it had deleted all COVID-19 patients data after the state asked for it.
–IANS
sg/tsb