India
Clean-up act: DJB to go hi-tech to solve sewage woes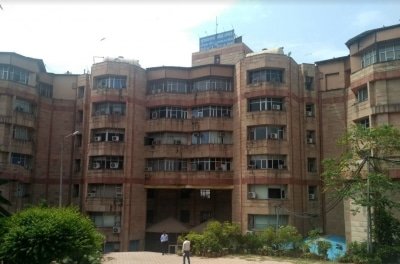 New Delhi, May 30 (IANS) The Delhi Jal Board is working on enhancing its technological intervention to solve the problem of sewage waste which poses a serious problem in the national capital where a large section of population lives in unauthorized colonies with either incomplete or no sewerage.
As a large number of houses depend on septic tanks for sewage disposal, the DJB is planning to bring in a state-of-the-art technology for collection and transportation of the waste.
"The Board is hiring 80 advanced machines for a period of 10 years for collection and transportation of sewage waste that would be collected from septic tanks," an official told IANS.
These machines would be GPS-enabled with geo-tagging and will run 4 trips a day to collect the sewage.
"The corona pandemic has affected budget funding. We are, however, hopeful that we would get the budget approvals and continue with our efforts to serve the people of Delhi with technological interventions," the official said.
The new machines would not only help in easy treatment of the waste but would also protect manual scavengers who are still hired to carry out this hazardous job of cleaning these septic tanks.
This is important as many frontline workers of the Board have contracted the deadly coronavirus while at work.
Recently, the Delhi High Court while hearing a PIL alleging that waste collected by the government agencies from the septic tanks is not being treated and is directly being released into the Yamuna, directed the DJB to expeditiously finalise the tender for hiring specially fabricated machines to collect, transport and dispose of septic tank waste from unauthorised colonies in the national capital.
According to the Summer Action Plan of Delhi Jal Board, overflowing sewers would be fixed and desilting of sewer lines would be carried out. "Super suction-cum-jetting machines/recycler machines will be deployed for de-silting and removal of blockages in the sewerage."
As per the plan, DJB this year is targeting treatment of 550 MGD sewage in June. "Preventive maintenance of process units and equipment and minor/major repair will be completed by this month to ensure that all pumps at sewage stations are in working conditions."
Collection and treatment of sewage will progressively increase with completion of Interceptor Sewer Project and laying of sewer lines in unsewered areas. This would minimize blockages and will result in improved sanitation conditions, the DJB said.
The Board early this month said it is installing 254 tubewells across the city, taking the number of tubewells in the city to about 5,000, in order to meet the the water demands in the national capital.
The Summer Action Plan is prepared keeping in mind the water demand during the summer months, when it is at its peak, the DJB said.
–IANS
anb/prs