India
Central team pitches for immediate stricter implementation of lockdown in Bengal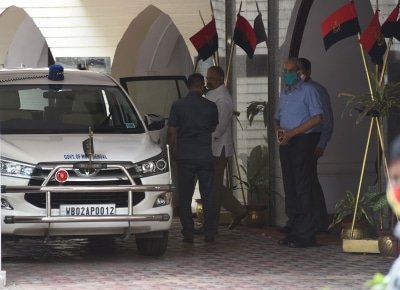 Kolkata, April 25 (IANS) An Inter-ministerial central team on a tour to northern West Bengal on Saturday suggested immediate stricter implementation of the ongoing lockdown and deployment of more field officers to avoid any further outbreak of the Covid-19 disease.
The IMCT team leader Vineet Joshi came up with the suggestions in a letter to state Chief Secretary Rajiva Sinha after touring parts of Kalimpong and Darjeeling district.
The Centre has sent two IMCTs to Bengal to assess the Covid-19 situation and the effectiveness of the lockdown. While one is reviewing the situation in Kolkata and adjacent districts, the other one is moving around North Bengal.
The North Bengal team visited a market in Siliguri of Darjeeling district during the day and interacted with the traders about how they were adhering to the Covid-19 health norms. They also heard complaints of the lack of hygiene and cleanliness in the markets and drains.
There were earlier allegations that lockdown norms were not being observed in the market.
The team also went around different parts of Kalimpong district, driving past the Thana Road and also made a stopover at the house of an expired Covid patient.
Joshi in his letter asked the chief secretary to furnish details about the measures taken by the state to combat Covid-19 in North Bengal. He also sought a meeting with the Siliguri police Commissioner.
"As an immediate measure, it is suggested that stricter implementation of lockdown is absolutely necessary to avoid any further outbreak. A larger number of field officers are required to monitor and provide feedback about the effectiveness of various measures undertaken by the government," Joshi said in the letter.
There have been over 500 cases reported from the state and 15 deaths.
–IANS
ssp/in