India
CCEA clears 50-83% MSP hike for 14 kharif crops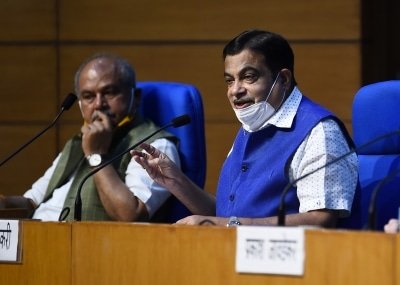 New Delhi, June 1 (IANS) The Cabinet Committee on Economic Affairs (CCEA), chaired by Prime Minister Narendra Modi, here on Monday, approved 50-83 per cent rise in the minimum support price (MSP) of 14 kharif crops for the 2020-21 marketing season.
The highest MSP rise was proposed for nigerseed (Rs 755 per quintal), followed by sesamum (Rs 370 per quintal), urad (Rs 300 per quintal) and long staple cotton (Rs 275 per quintal), said Union Minister of Agriculture and Farmers Welfare Narendra Singh Tomar.
The differential remuneration was aimed at encouraging crop diversification, he added.
The increase was in line with the 2018-19 budget announcement of finalising MSPs at least 1.5 times of the All-India weighted average cost of production (CoP) to allow reasonably fair return to farmers, said Tomar.
The expected returns for farmers will be the highest for bajra (83 per cent), followed by urad (64 per cent), tur (58 per cent) and maize (53 per cent). For other crops, the return is estimated to be at least 50 per cent.
The MSP for common grade of paddy has been set at Rs 1,868 a quintal and grade-A paddy, Rs 1,888 per quintal for the crop year 2020-21 (July-June). Similarly, the MSP for jowar hybrid is Rs 2,620 per quintal and other jowar Rs 2,640 per quintal.
The MSP for tur (pigeon pea) has been finalised at Rs 6,000 per quintal, moong (Rs 7,196 per quintal), urad (Rs, 6,000 per quintal), groundnut (Rs 5,275 per quintal), sunflower (Rs 5,885 per quintal), soybean (Rs 3,880 per quintal), sesame (Rs 6,855 per quintal) and nigerseed (Rs 6,695 per quintal).
The MSP for medium-staple and long-staple cotton have been set at Rs 5,515 and Rs 5,825 per quintal, respectively. The new MSP for bajra is Rs 2,150 per quintal, ragi Rs 3,295 per quintal and maize Rs 1,850 per quintal.
–IANS
pj/pcj