India
BMC to look into overcharging complaints against Nanavati Hospital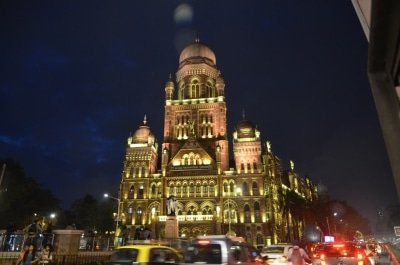 Mumbai, May 4 (IANS) The Brihanmumbai Municipal Corporation is likely to enquire into the several complaints of allegedly overcharging Covid-19 patients were raised against the prestigious Nanavati Super Speciality Hospital, official sources said.
A team of BMC is expected to visit the hospital soon to verify the charges.
The latest in the series of complaints concerns a Santacruz resident who was handed a staggering bill of Rs 16 lakh for the 15-day treatment of his 74-year-old father for Covid-19 at the hospital where he succumbed on April 15, roughly coming to Rs 100,000 per day.
At one point, the bill for treatment from March 31 to April 1 showed an amount of more than Rs 4.43 lakh payable, including Rs 2.5 lakh as 'miscellaneous charges'.
However, the hospital sources claimed that 'fake' copy of a provisional bill with miscellaneous charges was being circulated on social media.
There have been earlier complaints from patients being charged around Rs 2.25 lakh-plus for a five-day stay for Covid-19, while another patient was billed over Rs 5 lakh, and one nearly Rs 7 lakh for varying days of treatment.
On Monday evening, in an official statement, the hospital denied the allegations of overcharging, and assured that all the "bills are in line with standard charges for the duration and quality of clinical services, extended to the patients".
Bharatiya Janata Party (BJP) leader Kirit Somaiya and other activists have also sought action against the hospital for allegedly overcharging Covid-19 patients.
Incidentally, from May 1, the Maharashtra government has decided to offer free treatment to all Covid-19 patients in the state, whether being treated in government or private hospitals, under the Mahatma Jyotiba Phule Jan Arogya Yojana insurance scheme.
–IANS
qn/arm