World
Bhutan reports 2nd coronavirus case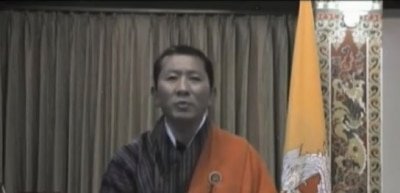 Thimphu, March 20 (IANS) Bhutan on Friday reported the country's second coronavirus case, a female tourist who is the partner of the first infected patient.
Prime Minister Lotay Tshering told the media that the 59-year old patient, who was quarantined since March 5, tested positive on Friday morning, reports Xinhua news agency.
The country's first COVID-19 patient, an 76-year-old American tourist who tested positive on March 5, has was repatriated to the US last week.
The couple had arrived in Bhutan on March 2 via the Indian state of Assam.
She was confirmed positive after the fourth test, according to the press briefing.
The two other primary contacts of the first patient, a local guide and a driver, completed their quarantine period on Friday and tested negative.
Four rounds of test were conducted on the primary contacts since the detection of the first COVID-19 case on March 5, said the Prime Minister.
All former test results showed negative.
Tshering said the new patient is asymptomatic and healthy. She will be monitored in an isolation starting Friday.
–IANS
ksk/