Business
Bharti Infratel again defers deadline for merger with Indus Towers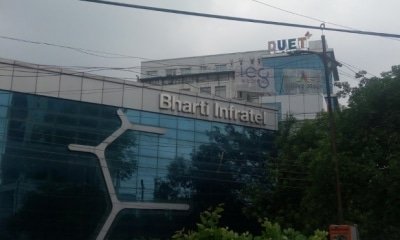 New Delhi, April 23 (IANS) Amid the nationwide lockdown, Bharti Infratel has again extended the deadline for its merger with Indus Towers.
The company has deferred the long stop date from April 24 to June 24, it said in a regulatory filing on Thursday. This is the fourth postponement of the deadline for merger, which was initially expected to complete by March 2019.
"Since the conditions precedent to be fulfilled for the Scheme to become effective cannot be completed by the extended Long Stop Date i.e. April 24, 2020, the Board of Directors have further extended the Long Stop Date till June 24, 2020, subject to agreement on closing adjustments and other conditions precedent for closing, with each party retaining the right to terminate and withdraw the scheme," it said.
The filing added that the final decision to implement the scheme will be taken by the Board, keeping in mind the best interest of the company and its stakeholders.
On Thursday, Bharti Infratel also announced its January-March results. The company reported a 7 per cent increase in its net profit during the period at Rs 650 crore, compared to Rs 608 crore recorded during the fourth quarter of financial year 2018-19.
–IANS
rrb/vd