India
A-G declines contempt proceedings against Sardesai on SC tweets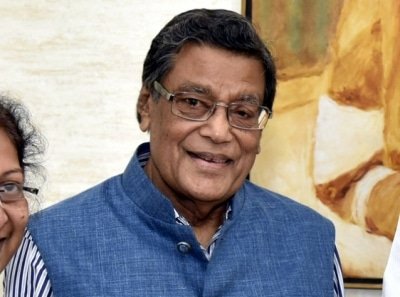 New Delhi, Sep 17 (IANS) In a big relief for journalist Rajdeep Sardesai, Attorney General K.K. Venugopal has declined to initiate contempt proceedings against him for his tweets critiquing the Supreme Court verdict in the Prashant Bhushan case and other tweets allegedly against the judiciary.
The A-G, in the reply to the petitioner's counsel Om Prakash Parihar, said: "The reputation of the Supreme Court as one of the great pillars of our democracy has been built assiduously over the last 70 years. Trifling remarks and mere passing criticism though perhaps distasteful are unlikely to tarnish the image of the institution."
The application before the A-G was filed by Astha Khurana. The plea contended that Sardesai's statement is not only a cheap publicity stunt but a deliberate attempt to spread hatred in the form of anti-India campaign to protest and resist in every way against the top court and judiciary as a machinery.
"I have given careful consideration to the tweets. I find that the statements made by Sardesai are not of so serious a nature as to undermine the majesty of the Supreme Court or lower its stature in the minds of the public," said the A-G in a letter dated September 17.
The consent of either the Attorney General or the Solicitor General is necessary under Section 15 of the Contempt of Courts Act 1971, to initiate contempt proceedings against a person. "That the Contemnor tweet is of serious nature putting a big question on the sovereign function of the Supreme Court and their abiding nature to the Constitution," said Khurana's plea.
The A-G, after going through the tweets and contents of the contempt petition, said "In these circumstances I do not find any warrant for initiation of proceedings for criminal contempt. I accordingly decline consent."
The petitioner had averted to five tweets allegedly published by Sardesai on his Twitter page — one of the tweets by Sardesai had criticised the one-rupee penalty imposed on Bhushan by the court and the other tweet, where he claimed that the top court cannot debar any lawyer from practice.
The petitioner, referring to Sardesai as a habitual contemnor, urged the top court to pass an order initiating contempt proceedings against him for wilful and deliberate disobedience of the order of the top court.
In August, Attorney General Venugopal refused to give his consent for initiating criminal contempt of court proceedings against Bollywood actor Swara Bhasker, for allegedly making "derogatory and scandalous" statements against the Supreme Court in connection with Ayodhya title dispute case verdict.
–IANS
ss/kr