India
A decade later and again on a Tuesday Madras HC verdict goes against Sterlite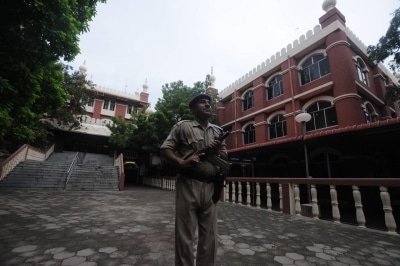 Chennai, Aug 18 (IANS) Is the Sterlite Copper smelter plant suffering from Tuesday legal jinx?
On Tuesday the Madras High Court dismissed Vedanta Ltd's plea to reopen its Sterlite Copper smelter unit in Tuticorin.
Curiously, way back on 28.9.2010 – a Tuesday – the Madras High Court had ordered the immediate closure of the plant for violating various environmental laws and causing pollution.
In 2010, the court delivering its order on writ petitions filed by National Trust for Clean Environment (NTCE) and MDMK General Secretary Vaiko, a bench of Justice Elipe Dharmarao and Justice N. Paul Vasanthakumar also said that the employees are entitled for compensation under Section 25 FFF of Industrial Disputes Act at the rate of 16 days wages for every completed year of service.
The court also asked the Tuticorin District Collector to take necessary steps for the re-employment of the factory workers in other organisations around Tuticorin, to the extent possible, to protect their livelihood.
Quashing the environmental clearances given by the Tamil Nadu Pollution Control Board (TNPCB) for the original setting up of the plant as well as subsequent capacity expansion, the court said that the plant had come up within 25 km of the environmentally fragile zone near the Gulf of Mannar.
"The bench ordered closure of the plant as it was violating pollution laws and functioning without holding the mandatory public hearing and environment impact assessment (EIA)," NTCE's advocate G.Rama Priya told IANS on 28.9.2010.
From the start, the copper smelter plant was mired in controversy.
Originally the plant was planned in Goa but it faced severe opposition from the state's people. However, the AIADMK regime under J. Jayalalithaa gave a warm welcome to the project and allotted land at Tuticorin.
Ever since then the plant was in the eye of storm with Vaiko leading a protest against the project and later filing a case.
Later the Supreme Court on 2.4.2013 – again a Tuesday – allowed the Sterlite copper smelting plant to continue operations and asked it to deposit Rs 100 crore with the authorities to restore the environmental damage caused from 1997-2012.
Pointing to the various violations of environmental norms, the apex court then said, "For such damages caused to the environment from 1997 to 2012 and for operating the plant without a valid renewal for a fairly long period, the appellant-company obviously is liable to compensate by paying damages."
–IANS
vj/ptr/bg