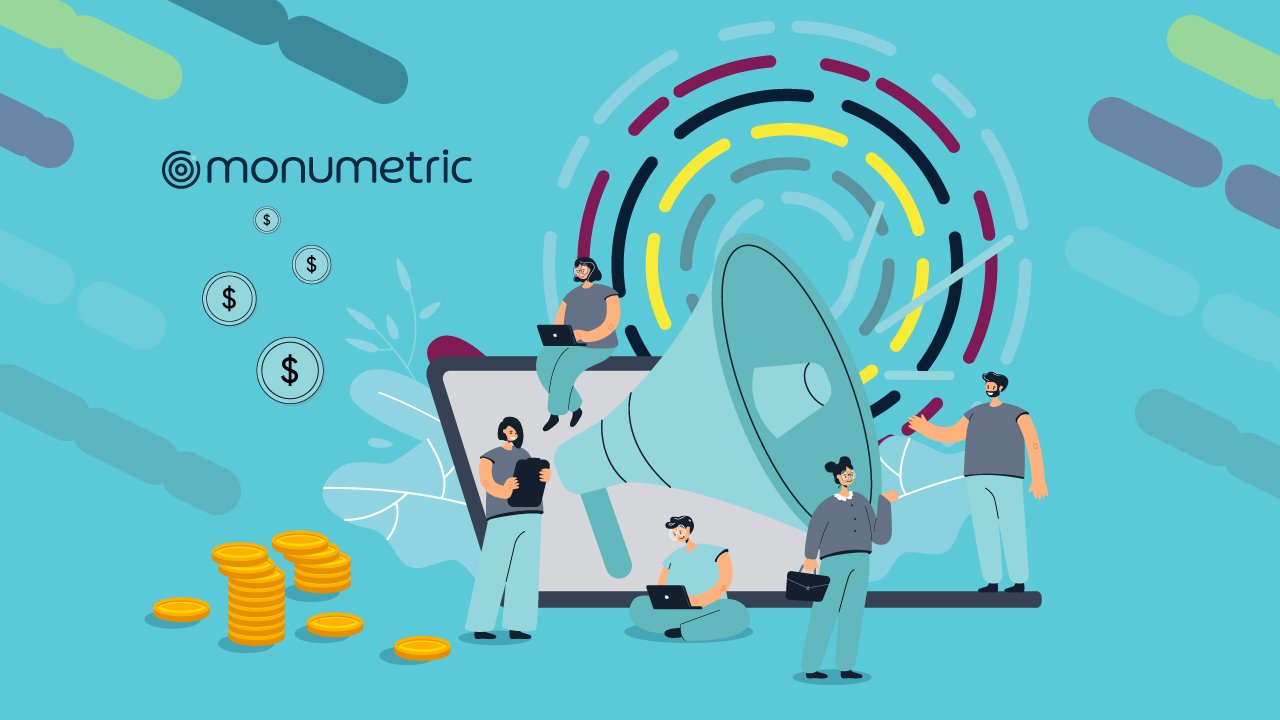 Are you a blogger or ad publisher? Looking for a high-paying ad network? You may find this Monumetric Review article really helpful and interesting.
Making money with blogging has been one of the best ways if you are looking for a stable income through the internet. People are making a handful of cash from it. But, Not everyone is doing great with blogging. It is not as simple and easy as it looks.
One of the overwhelming tasks for new bloggers is to embrace the right ad network that is reliable yet high paying.
In this article, we will walk you through the Monumetric ad network which is quite popular for bloggers and publishers who are either looking for an AdSense alternative or have issues using it on their platform. We will cover the topics in this article are,
     

What is Monumetric?

     

Pros of using Monumetric.

     

Cons of Monumetric.

     

Monumetric requirements for bloggers to join the network.

     

How much commission does Monumetric take?
What is Monumetric?
Monumetric is paid ad network for bloggers and content publishers where they can monetize their website content with high-quality ads. Apart from most other ad networks, it is a premium platform, where bloggers need to pay some amount to join the network.
Monumetric history and overview:
Monumetric was established in 2012 with the aim to provide high-tech ad solutions with advanced analytics, and performance. The Us-based company was first known as The Blogger Network, and later the company realized, that every content creator is not like a blogger. So, they changed their name to Monumetric.
It is basically a bridge between ad publishers and advertisers and they state themselves as a mixture of website owners, data specialists, marketing minds, and creative programmers.
Monumetric requirements for bloggers:
Just like any other ad network, Monumetric has some tough requirements for their ad publishers and website owners who are willing join to their network. According to them, 93% of applications from bloggers are rejected as they find them non-compliance with their terms and policies. If you want to qualify for the Monumetric ad network, you need to adhere to these below-mentioned points
The first criterion is website traffic.
Traffic from the US, UK, Canada, and Australia:
Yes, you need to have most of your website traffic from these countries. It might sound weird for many bloggers who are new to this field but if you have the experience you can easily understand, why Monumetric has such a term.
Not all traffic from every region performs the same. Countrywide, people have different behavior and purchasing abilities. That's the reason, the advertising costs differ from country to country. The countries like the US, and the UK is far more developed and richer compared to other parts of the world. People in these countries not only offer much higher CPC but also, there are more potential customers in those countries.
Let's move on. The next point is about the number of monthly traffic.
You need minimum monthly traffic:
That is also a common requirement for all ad networks be it Media.Net, AdSense, or something else. Without minimum traffic, you won't get approval. A Monumetric ad network requires monthly at least 10k page views. Moreover, there are various tires of ad publisher levels that are decided by the number of page views you get on your website. As you get higher page views, you get many earning opportunities.
But what if your website does not meet the minimum page view requirements?
There is no other option rather wait. However, if you are working hard to post genuine and informative content through your blog, within a couple of months it should work. You will soon be able to hit that mark.
Must be approved by most of the advertisers in Monumetric:
As mentioned above, Monumetric works as a bridge between the advertiser and bloggers, publishers need to comply with the advertiser's interest. Advertisers obviously have the option and choose whether they want to show ads on your website or not. After getting the approval you need to way for a month or even more before advertisers will check your site and wish to run their ads on your site.
Well, that's not a tough job if you are playing fair. When you are creating your website and filling it with content, you only need to follow the standard internet rules. You should not be posting or doing practices that are not accepted by most people.
Setup fee:
Monumetric is a premium ad network where you need to give a one-time setup fee. There are four different types of monetization programs that we are coming in our next plan. For the entry-level plan, where the minimum monthly page view is 10k. To opt-in to that program, you need to give a $99 set-up fee.
These are the requirements for bloggers or content publishers who are interested in joining Monumetric. Let's move forward. Now let's talk about the types of publisher programs in the Monumetric ad network.
There are four types of
Propel.
Ascend.
Stratos.
Apollo.
Let's dig deeper into that matter.
Propel:
That is the entry-level plan for bloggers who have 10k to 80k page views per month on their site. The setup fee for this plan is $99 which is a one-time cost.
Acend:
Ascend is the second program for publishers where they do not require to give any setup fee either. Website owners who get 80k to 500k monthly page views are eligible for the program.
You get a more customized dashboard and get more deep insights into traffic on your site. In addition, you get one on one support via phone, email, or chat.
Stratos:
This plan is for bloggers whose monthly page views range from 500k to 1 million. Also, there is no setup fee as Ascend.
Apollo:
That is the final program for the bloggers who ha over 1o million monthly page views per monthly. You get all priority technical support from the team who analyzes your reports and help you with their best setups.
Let's discuss the pros and cons of the Monumetric ad network.
Let's first talk about the pros.
Monumetric ad network pros:
Easy ad integration:
As Monumetric is a premium ad network, you do not need to do ad integration to your site. representatives of the network will examine your site and evaluate which type of ad unit is perfect for you and will set it up for you. You do not have any hassle in researching and placing the ads.
Support:
That's a major key point that will definitely bring the attention of most bloggers and content publishers. Google AdSense, which is the most popular ad network in the world, does not have any support options. In case you face any issue related to ad performance or account-related issues, you can't get any support. Monumetric has a supportive team where you can get support for your queries via different contact options.
It does not affect your site speed as well as performance:
Monumetric uses some state-of-the-art technologies to serve ads on your site. The ad codes you place on your site have a very low impact. That's the reason, it does not impact the user experience. And if you already have knowledge of SEO, you know, it is extremely beneficial to keep your site as fast as possible.
Now explore the cons.
Monumetric ad network cons:
Long approval duration:
After applying for joining, it takes almost three months to fully connected. When you put your application, the team examines your site and then you need approval from most of the advertisers. The process is quite long.
Set up fee:
Well, that point might be suitable for bloggers who are moving with a really tight budget. Many content creators may find the initial setup fee of $99 quite a big deal. However, as they offer support, and monitor your website and ad performance, this one-time charge does not look really expensive.
Big payment cycle:
Most of the ad networks, settle down the payment in one month but Monumetric takes 60 days to settle your earnings. Some bloggers may find this quite a bit long. Especially if you are really totally dependent on your blog, you would like to have the payment on a monthly basis.
How much commission does Monumetric take from bloggers?
Monumetric charges the lowest commission from their ad publishers. Depending on the site and the number of pages views their commission percentage is 15 to 30 % which is less than AdSense. Google AdSense cuts 35% of revenue from ad publishers.
Now,
Should you join Monumetric?
Well, the first requirement is about the audience. If you do not have an audience from the aforementioned countries, you cannot join. Even if you do not live in those countries, still you can make a website oriented to those countries. Monumetric is really a good ad network and offers lucrative earning opportunities. So, if you can fill up all the criteria, you can join their network.
Thanks for reading. Explore more related articles,