India
Vigil intensified along China border in Himachal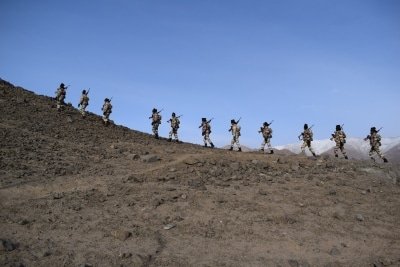 Shimla, June 18 (IANS) Vigil along the China border has been stepped up in Himachal Pradesh after 20 Indian soldiers were killed in a violent standoff with Chinese troops in eastern Ladakh, officials said on Thursday.
"The security has been intensified to check any movement of unauthorised people along the Chinese border," a senior police official told IANS over phone.
He said the police deployed at the last checkpost at Sumdoh in Spiti subdivision have been told to keep tabs on the movement of the people in the area, especially the shepherds who have been advised not to go towards the forward areas.
Sumdoh is located on the border of Kinnaur and Lahaul and Spiti districts and is manned by the state police. Beyond Sumdoh, the Indo-Tibetan Border Police (ITBP) personnel are deployed.
The police have stepped up security in villages located along the border in Kinnaur district.
Sources said the ITBP has also strengthened its checkposts at Chitkul, the last Indian village on the border, and Namgya near Khab in Pooh subdivision.
Himachal Pradesh shares a porous border with China and smuggling of rare species of fauna and Chinese goods like blankets and thermos flasks across the border is quite frequent.
–IANS
vg/kr