India
Tamil New Year celebrated with traditional fervour but on low key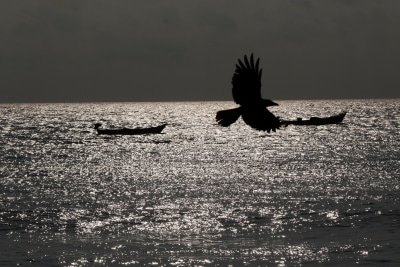 Chennai, April 14 (IANS) Amid lockdown due to coronavirus spread, people across Tamil Nadu welcomed the Tamil New Year or "Saarvari" with traditional fervour.
People greeted each other by saying "Puthaandu Vazhthukkal".
The Tamil New Year is celebrated on the first day of the Tamil month Chithirai which normally falls on April 13 or 14 annually.
Houses are decorated with 'kolam' (rangoli) outside the front door. Mango leaves adorn the door frames.
While in normal days temples will be crowded from early hours, due to the lockdown people were tied down to their homes.
At home, Tamilians normally feasted on dishes like vada and payasam (sweet dish) and other savouries.
But due to lockdown and shortage of groceries at retail outlets, the traditional feast in some homes was cut short.
However, the special dish of the day the 'mango pachidi' made with neem flowers, jaggery, mango, green chilli, salt and tamarind juice representing the six major human emotions was made.
–IANS
vj/sdr/