World
Taliban releases 28 more Afghan govt prisoners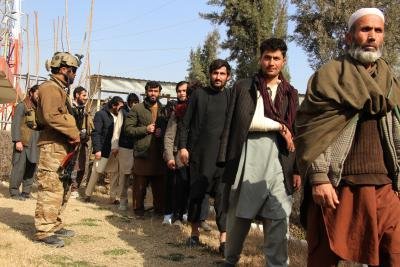 Kabul, May 10 (IANS) The Taliban released another group of 28 Afghan government prisonersin Herat province, spokesman of the militant group's political office in Doha said on Sunday.
With Saturday night's release, the Taliban has so far freed 148 government prisoners as per the terms of the peace deal it inked with the US in February, TOLO News quoted Suhail Shaheen as saying.
The National Security Council's office's spokesman Javid Faisal on Saturday said that the Afghan government had released 1,000 Taliban prisoners and "now it is the Taliban's turn to accelerate the release of prisoners", stop "killing Afghans" and start face-to-face talks soon.
Faisal said the government released the prisoners "to fight COVID-19 and advance peace", and that those released "vowed to remain peaceful".
"Delays are no longer justifiable," he added
Five-hundred more Taliban detainees will be released in the upcoming days, according to the NSC.
The Afghan government made an earlier pledge to release a total of 5,000 Taliban prisoners but only after the start of the intra-Afghan negotiations, and if violence was reduced in a way that leads to a nationwide ceasefire.
Recently, the Taliban in a statement welcomed the move and called for an expedited release of their prisoners to "save them" from the coronavirus and pave the way for the intra-Afghan negotiations, TOLO News reported.
The process continues amid hopes for beginning intra-Afghan negotiations, which have been delayed over issues around the prisoner release and other matters.
On May 6, the US peace envoy for Afghanistan, Zalmay Khalilzad, met the Taliban's deputy leader Mullah Abdul Ghani Baradar in Qatar and discussed the prisoner release, intra-Afghan talks and the US-Taliban peace agreement.
The US-Taliban deal called for the Taliban to release up to 1,000 government prisoners, and for the Afghan government to free up to 5,000 Taliban prisoners.
–IANS
ksk/