India
'Step in right direction': Stake-holders welcome new education policy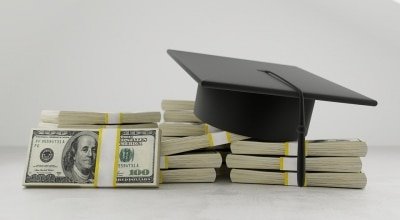 New Delhi, July 29 (IANS) The education sector on Wednesday welcomed the new National Education Policy, terming it a progressive step which will change the landscape of higher education in the country.
The Union Cabinet approved the new National Education Policy which is expected to set the roadmap for the sector. The policy comes after over three decades.
Shishir Jaipuria, Co-Chairman of FICCI ARISE, said: "National Education Policy 2020 offers a number of well-reasoned and bold reformative steps in the right direction. It conveys a clear bias for disruptive change to meet the future learning needs."
He also said that it is time the government opens up the education sector to private investment as it will bring the cost of the education down and help in meeting the diverse needs of the country.
B.M.L Munjal University's Vice Chancellor Manoj K. Arora said: "It is a very progressive and forward-looking policy and will change the landscape of higher education in the country. We believe that we as a university and the country as whole, are going to immensely benefit and look forward to its fair implementation."
The key highlights of the new education policy is the use of technology in teaching, learning and assessment, extension of the Right to Education Act to all schools from pre-school to class 12, among other reforms.
It redraws the schooling system on a 5+3+3+4 formula instead of the current 10+2 model, seeks universalisation of early childhood care education and no rigid separation between arts and science.
Students will be taught coding from class 6, there will be vocational integration from class 6 as against from secondary level, and a gender inclusion fund for girl child development. Board examination will now be low stake and based on knowledge application.
"The new education policy announced today is trying to gear up for the changed education reality by extending flexibility, graded levels of autonomy and trying to increase the level of knowledge application along with a broader skill set," said Professor Vishal Talwar, Dean, School of Management at the Munjal University.
"One major aspect to look out for will be how this policy is implemented. Something I would like to look out for will be how the common norms for public and private higher education institutions will play out because of the inherent differences in structure and approach," he added.
RSS' student wing, the Akhil Bharatiya Vidyarthi Parishad (ABVP) also welcomed the Cabinet's nod to the much awaited National Education Policy.
"This National Education Policy envisages the roadmap to put 'India' in Indian Education, and solutions for challenges prevalent in the education system which will enable students to pave the way for a glorious future," it said.
Outcomes of the National Education Policy will be universalisation from primary to secondary education by 2030, attaining foundational learning and numeracy skills by 2025, 100 percent gross enrolment ratio by 2030, and two crore school children joining back.
They will also include preparation of teachers for assessment reforms by 2023, board exams only to test core concepts and instilling at least one vocational skill in every child.
–IANS
aka/vd