India
Oppn, ruling alliance should avoid politics in corona crisis: Maha Speaker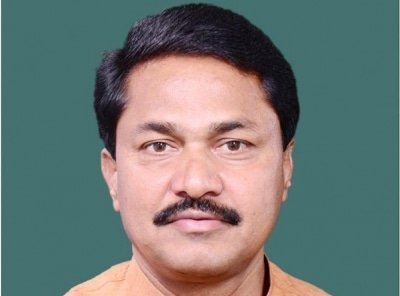 New Delhi, May 29 (IANS) Maharashtra Speaker Nana Patole has said that at a time when the country is fighting the Covid-19 pandemic, there should not be any scope for doing politics, both at the level of government as well as the Opposition.
His remarks came in the backdrop of BJP demanding President's rule in Maharashtra, the top corona hotspot in the country.
In Delhi while speaking to IANS on Friday, Patole said: "We should allay people's fears and fight the pandemic together. Both Opposition and the ruling alliance (the three-party coaltion government in Maharashtra) should desist from doing politics."
The Speaker was critical of BJP going to the Governor with a memorandum complaining about "ineffective" handling of the pandemic and warning of statewide agitation against the Maha Vikas Aghadi government. Patole also referred to BJP demanding President's rule in the state.
He said the Assembly session is due in the state from June 22, but it has to be decided by the Business Advisory Council meeting on June 1.
He said the Maharashtra assembly has space to conduct House proceedings, much like the Central Hall of Parliament, while complying with social distancing norms. The Speaker said the Maharashtra government had presented the budget when there was no Covid threat, but now the government needs the assembly nod for additional demands.
The ruling party in the state is faced with a tough task given the worst Covid scenario in the state. On the other hand, the Opposition has mounted further pressure on the government to deal "more effectively" with the situation.
Maharashtra on Thursday reported 85 Covid-19 deaths, down by 20 over yesterday's high of 105 fatalities, while the number of cases in Mumbai shot past the 35K mark, health officials said.
Meanwhile, a political battle is on in the state with ruling MVA questioning the BJP over availability of additional funds.
Nationalist Congress Party state President and Water Resources Minister Jayant Patil said former CM Devendra Fadnavis' statements have given rise to doubts whether "he is a friend or enemy of Maharashtra".
"Instead of cooperating, Fadnavis is busy vilifying all the good work of the MVA government. The state BJP thought it fit to donate money to the PM Cares Fund, but not to the CM Relief Fund," said Patil.
–IANS
miz/prs