Business
Café Coffee Day introduces a brand new menu for the New Year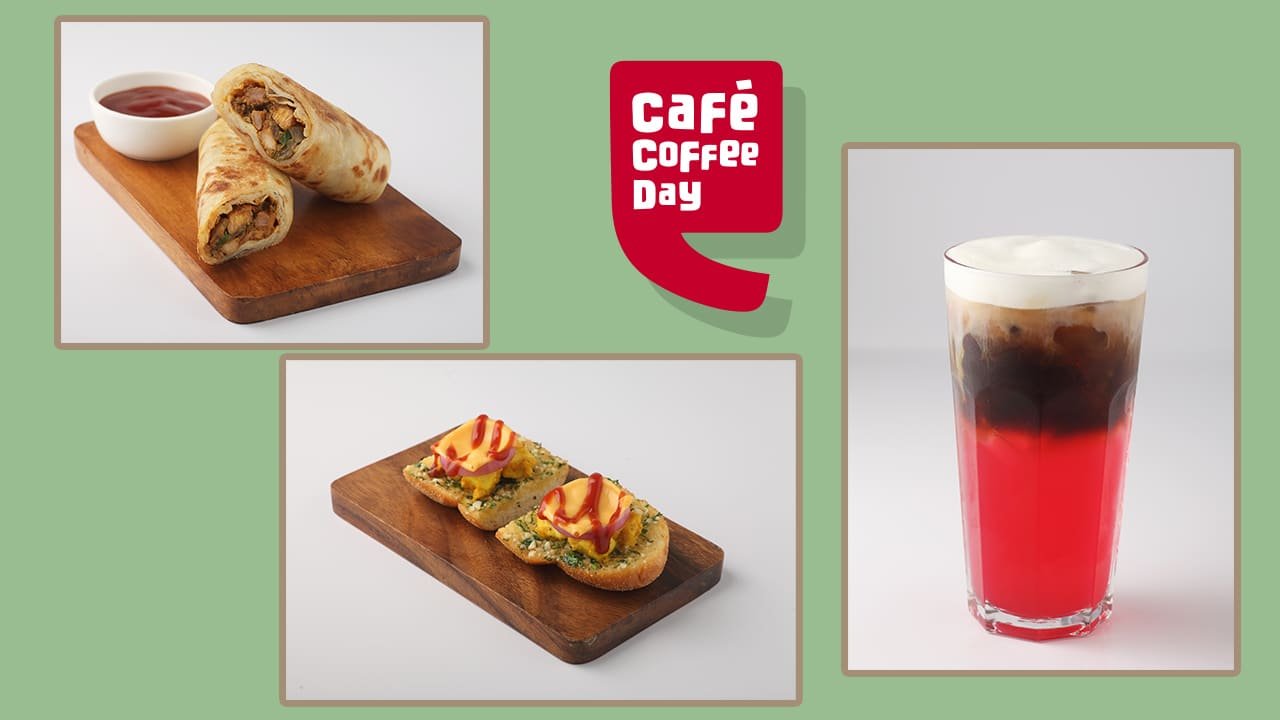 Mumbai: The New Year is here and it comes with renewed hopes and expectations, with people looking forward to fresh starts and new experiences. In the spirit of new beginnings, Café Coffee Day, India's largest and the most loved café chain is introducing its brand new OMG menu. The exciting OMG (Oh My God!) menu is a selection of specially curated food and beverage, inspired by global trends and incorporating in-house innovations to curate a menu that has something for everyone! It boasts of a range that is in line with global trends and brings to the customer, innovative twists befitting a category leader.
Strengthening the beverage menu are innovative takes on old favorites like the Spiced Americano and the Iced Chai Latte which will be seen for the first time in India. Hot Velvet and Cold Velvet coffees which are part of the new menu are inspired by the Dalgona Coffee that was trending globally. And to add a special oomph to the beverages, Coffee Jelly is offered as an add-on to the existing beverages! The menu offers a huge range of snacks and food options that make for great coffee pairings.
The reimagined food menu has a lot more fresh and exciting options to offer. The all-time favorite, melt in the mouth garlic bread is now available with a scrumptious twist of paneer, spinach-n-corn, and chicken toppings. On popular demand, the café chain has also brought back the much-loved rolls in a new avatar! The latest additions to the indulgent dessert section are the dessert shots, a decadent chocolate muffin, and banana cake. The most – perfect pairings for a great cup of coffee.
The menu also incorporates new products for the ever-expanding health-conscious consumer base. In keeping with its market leader position, CCD has pioneered in bringing home global trends such as Lemon green coffee. High on antioxidants and also considered a metabolism-boosting superfood, this will be offered for the first time in the country. Spiced vegan coffee is an innovation that is sure to delight vegan patrons.
The new menu has been crafted keeping in mind the needs of the brand's varied clientele. With its selection of bites and 50 plus beverage options, there is something for everyone. From flavored brews to refreshers, from unbeatable combos, snacks, to celebration cakes, the menu has them all. This new combination of food and beverages creates great value for CCD's customers in terms of choice and variety.
Talking about this new initiative, Vinay Bhopatkar, CEO of Café Coffee Day, said "We are very excited about the launch of the new menu. It has been a result of deep consumer understanding and key trends that would play a major role in redefining the future of food and beverages being offered in cafes. Our passion has always been coffee innovation and the new menu boasts of innovations at very high levels"
The new menu is now available across all Café Coffee Day outlets. Customers can order their favorite coffees and dishes through dine-in, take away or home delivery from their nearest CCD outlet or experience contactless ordering through ccdonline.in. Café Coffee Day has a stringent hygiene safety protocol in place, for both their customers and employees.
About Café Coffee Day
Café Coffee Day is India's largest café chain in terms of the number of café outlets with 1200 cafes across the country and operates through Coffee Day Global Limited (CDGL), a subsidiary of Coffee Day Enterprises Limited. Café Coffee Day has pioneered the coffee culture in the chained café segment in India and opened its first café in Bengaluru in 1996.