India
UP BJP pitches in to help returning migrants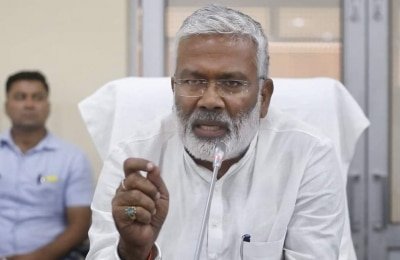 Lucknow, May 14 (IANS) The Bharatiya Janata Party's (BJP) UP unit has decided to deploy its workers on 150 routes that are witnessing major migrant movement.
UP BJP chief Swatantra Dev Singh said party workers would provide food, medicines, masks and sanitizers to the home-returning migrants and any other help they might need.
Around 900,000 migrants have reached UP and another 10 lakh are expected to arrive in the coming days.
On reports of migrants walking back home, he said, "The Centre and the state government have made adequate arrangements for the migrants' return. Many are also coming on foot or bicycles. They need to be provided relief."
The party has asked senior leaders to supervise the relief operations. While BJP vice-president JPS Rathore has been given the responsibility of the Kashi and Gorakhpur regions, General Secretary Vijay Bahadur Pathak has been asked to oversee operations in the Braj and west UP regions.
UP BJP General Secretary Govind Narain Shukla will monitor the Avadh and Kanpur-Bundelkhand regions.
They have been asked to coordinate with party workers and ensure that all migrants are looked after.
The BJP's initiative is being seen as a back-up effort to the measures being taken by the state government to help migrants.
–IANS
amita/pcj