Entertainment
TV actress Rachanaa Parulkkar chops her hair short amid lockdown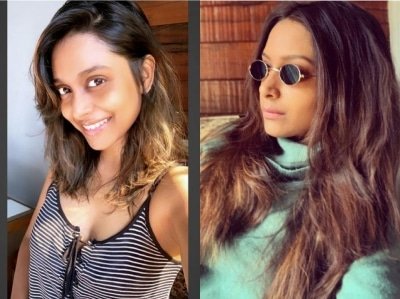 Mumbai, May 22 (IANS) Television actress Rachanaa Parulkkar, who is known her role as Maharani Ajabde in "Maharana Pratap", has cut her long tresses all by herself amid the lockdown.
"In the lockdown, my hair had grown longer and there was no style to it. I needed a new look for summer and also felt hot in the long hair. I spoke with my stylist and she guided me,"she said.
The actress added: "DIY (do it yourself) hairstyling is cool during the lockdown since you can't go to the salon and no hairstylist will come home."
On the work front, Rachanaa was last seen playing Paravati in the TV show "Namah". She has earlier featured in shows like "Saat Phere", "Sapnon Se Bhare Naina", "Ek Mutthi Aasmaan".
Now she hopes to bag some "meaningful roles" once the lockdown is lifted.
"Currently, in the lockdown, I am happy trying to use my time in a constructive way. But, I hope to land some meaningful roles after the lockdown gets over. I would love to try my hand at comedy, romance or action. I have become fitter in the past two months. And the new fitter me, will help me get some action-oriented roles. But, first of all I am hoping that things get better soon," she said.
–IANS
dc/vnc