India
TN Congress Charitable Trust members appointed by Sonia: Gurumurthy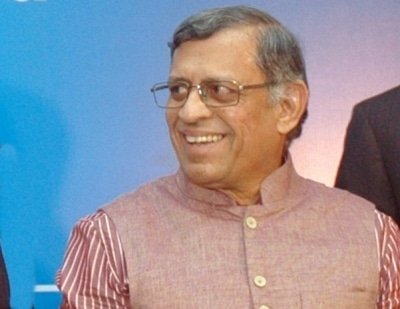 Chennai, July 18 (IANS) Editor of Tamil magazine Thuglak and chartered accountant S. Gurumurthy, who has alleged a scam in the Tamil Nadu Congress Charitable Trust (TNCCT), said on Saturday that its trustees are appointed by Congress chief Sonia Gandhi.
Earlier, Gurumurthy had alleged a scam similar to the National Herald was brewing in the Tamil Nadu Congress that owns properties worth Rs 20,000 crore.
"National Herald Scam II brewing. Tamil Nadu Congress Committee trust has properties worth 20K crore. Annual income in crores. Kanishk Singh, Rahul Gandhi's right-hand man, has taken over the trust documents and accounts. What are trustees like GK Vasan and Jayanthi Natarajan doing?" Gurumurthy tweeted on Friday.
Rejecting Congress leader E.M. Sudarsana Natchiappan's contention that TNCC appointed the trustees, Gurumurthy citing 2015 news reports in a tweet and alleged that said Sonia Gandhi appointed the trustees.
"See the news item which says TNCC President EVKS Elangovan only announced the appointments made by Sonia. Where is Natchiappan who asserted only TNCC executive made the appointments? Why does he tell a lie that can't last for even 24 hours?" Gurumurthy tweeted.
In February 2015, then TNCC President Elangovan had said Congress President Gandhi had appointed Motilal Vora and C.R. Kesavan as trustees of TNCCT, after the exit of Vasan and Jayanthi Natarajan.
"Under the TNCC Trust deed, it is only the TNCC Executive Committee which can appoint the trustees. Natchiappan asserts it also. Why then Sonia appointed Vora and Kesavan as trustees and on what authority? Was Natchiappan sleeping when she made illegal appointments?" Gurumurthy asked.
"TNCC property fraud more info from the horses' mouth. All trustees were summoned to meet Rahul in 2009 & instructed to sign something. A trustee out of the country wrote to Rahul to express concern about the Trust and wanted to discuss the matter. Rahul didn't respond," he further alleged.
Gurumurthy said that former Union Minister Vasan told him that he had left Congress six years back and he was not aware of what was happening in the trust.
Meanwhile, TNCC President K.S. Alagiri on Saturday said the trust is functioning honestly for the benefit of the poor.
–IANS
vj/tsb