India
TN BJP celebrates party's 40th Foundation Day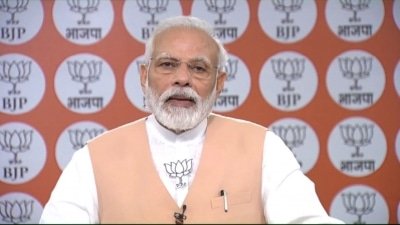 Chennai, April 6 (IANS) The Tamil Nadu unit of the Bharatiya Janata Party (BJP) on Monday celebrated the party's 40th Foundation Day in a simple manner with the nation fighting the coronavirus pandemic.
The BJP's Tamil Nadu President L.Murugan hoisted the party flag at the party headquarters here with a limited number of members being present.
Social distance was maintained at the event.
–IANS
vj/bg