Web Solution
This Article Will Give You A Clear Defined Idea On WordPress CMS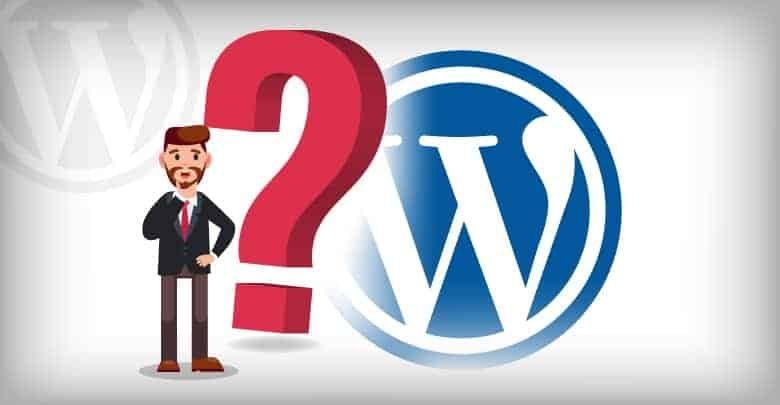 WordPress is a free online open source Content Management System. It is probably the easiest and most used CMS all over the world right now.
We can say it is the most important CMS looking to its various kinds of uses. We can enhance our blogging by using WordPress CMS. For developing different types of dynamic websites efficiently like an e-commerce website, Business or informative site and lots of others, we can use this CMS too. It is made in PHP language. It has a significant benefit that we can create a website without any coding knowledge.
Not only in developing WordPress CMS makes design also a straightforward thing. Like developing, we don't need any designing knowledge to design our websites in WordPress CMS. As it is a very popular CMS, there are lots of paid and free themes are available on the internet. You can choose your preferred theme from them to design the website.
There are some deficient things needed to run the WordPress CMS. Below we are mentioning them.
The minimum requirement to run WordPress CMS:
PHP 7 or greater.
MySQL 5.6 or greater.
The mod_rewrite Apache model.
HTTPS support.
Exciting features of WordPress:
Now let's talk about some features you get, when you choose WordPress.
1. User-Friendly Dashboard:
With WordPress, you get very user-friendly dashboard. The dashboard is very simple you can efficiently manage your website or blog.
2. SEO Friendly:
If you make a blog or website and it doesn't get optimized to search engines, then you will not reach your goal. WordPress also has a solution here. There are so many SEO plugins available on the internet, by which you can optimize your site. The most important thing is don't need to have SEO knowledge for that.
3. Simple Publishing Tools:
For the publishers, WordPress provides simple publishing tools. By using those, you can easily publish your posts.
4. Media Management:
In a website or blog, we often use pictures or videos. You can efficiently manage your Picture gallery, Video Galley with WordPress Media Management.
5. Easy Theme Management:
We previously said that there are lots of themes available for WordPress CMS. With WordPress, you can quickly delete or install themes.
6. Plugin System:
If you need to implement some extra features to your website, you need to worry or don't need to have coding knowledge for that. Similar to the WordPress themes there are lots of free and paid plugins are available.
7. User Management:
WordPress makes your user management very easy. You can manage all your subscribers, administrators and editors very comfortably.
8. Easy Installation and Upgrade:
Installation and upgrading easily can be done in WordPress. In simple words, you can install any plugins or WordPress themes with just a single click. In the future, if you need to upgrade your website, then there is no hassle for doing so.
9. Budget-Friendly CMS:
It is definitely a budget-friendly CMS. You can run WordPress on a cheap server or hosting as well as expensive one.
As usage and popularity, worlds some of the top websites are WordPress sites. Most of the bloggers, publishers prefer WordPress over other CMSs available.  We hope you get clear on WordPress. If you find this helpful or have any suggestions, please comment below.