Education
TeamLease Skills University will Make the 600 million youth to be entering the workforce by 2022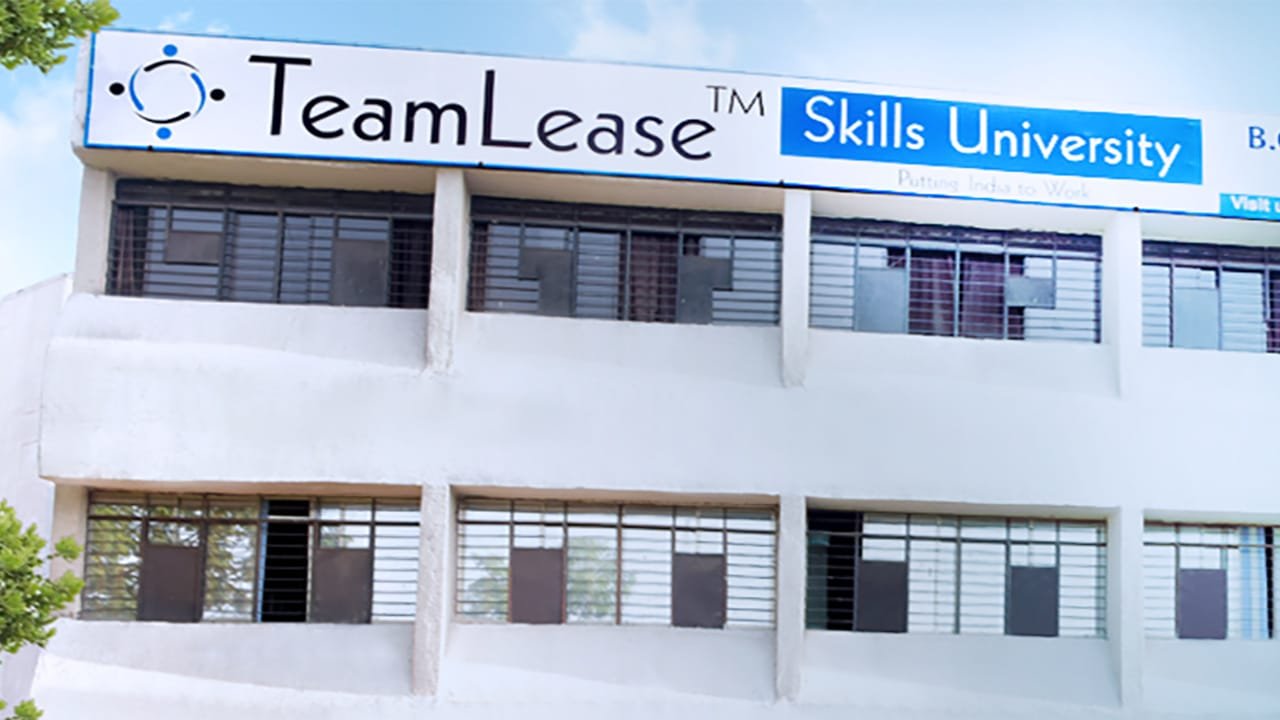 Mumbai: If our education system has to become a game-changer, it will require an overhaul states TeamLease Skills University's latest whitepaper "Skills University: Making the Transition from Employment to Employability."According to the analysis making the 600 million youth who are expected to be entering the workforce by 2022 employable will require identifying the core challenges in the education system and adopting a course correction. It will call for creating a multi-modal, credit-linked, skills-based learning framework. As per the whitepaper making the learning ecosystem more relevant to current times will need interventions right from the curriculum offered, to, the mode of delivery, adoption of technology, financing, and even the regulatory eco-system.
Elaborating about the analysis, Ms. Neeti Sharma, Senior Vice President, TeamLease Services, said, "While National Education Policy is a progressive step towards augmenting the learning ecosystem, but for our students to smoothly transition to gainful employment and take advantage of the growing avenues will require efforts beyond policy. It will require all the stakeholders including students, curriculum developers, institutions who impart education, policymakers, and above all employers to work in tandem with each other. In fact, our education eco-system should be reimagined in such a way that it addresses the economic priorities of its stakeholders aptly".
Some of the key recommendations the whitepaper has put forth that can help in improving the state of our education are
Emphasize on work-integrated learning: Our education system should be aligned towards creating employable talent. And the most effective way for that is by blending classroom learning with on-the-job-training. This will help students to not only understand concepts but also create an opening balance with regard to work experience.
Higher educational institutions should pray to one God – Jobs:
Employer or job providers should be at the heart of the operations. Employers need greater influence over the design and delivery of education. Further, the curriculum should be responsive to economic priorities. There is also the need to look at opening more Public-Private Partnerships and building more skilled universities.
Leverage technology to make learning more accessible and engaging: While 2020 did fast track adoption of technology in learning, in 2021, all stakeholders need to further leverage technology. Adoption of technology makes learning from anywhere feasible and hence it has the potential to improve GER as well as reducing the dropout ratio. In fact, learning can be made more universal with technology. Technology can also pave the way for self-learning as well as flexible learning, self-regulated learning. Apart from making learning accessible, technology can play a crucial role in improving the quality of learning and retention.
It can provide access to open information resources and extend more scientific support. Leverage technology supported social media platforms can facilitate peer to peer interactions and thereby help in delivering a valuable real-world experience to the learners. Not just this, in the next few years, gamification can be used to enhance engagement and assessment as well.
Transform the financing structure of learning:
Financing is a key component when it comes to education. Rather than being dependent on the government or students, the financing has to be drawn from the eco-system. It has to be partaken by all the stakeholders- students, employers, and authorities and each of the stakeholders should be incentivized for their contribution.
Ease the regulatory bottleneck:
Apart from creating more scope for PPPs in this sector, multiple policy interventions are also required. There is a need for not just a reform in the education policy, but also reforms that support eco-systems that promulgate work-integrated learning. Some of the key regulations that need a revisit are the Apprentices Act of 1961, the UGC Act of 1956, and the UGC Online Regulations of 2018. Policymakers should look at writing clause 8.2.6 of Chapter 8 of the UGC Act of 1956 and include the four classrooms (online, on-site, on-campus, and on-job) as well as accommodate the pedagogy. It should also consider the investments required in Campus, Technology, Content, People, and Industry Relationships. Rewrite Section 22 (3) of the UGC Act, create specialized Apprenticeship Linked Degree Programs as a category of courses that mandates apprenticeships and credit transfers.
When it comes to the Apprentices Act of 1961, clause 9, 21, and 23 needs to be modified to allow Skills University to teach as well as evaluate Apprentices and provide credits towards Degree linked Apprentices. Rewriting clause 2 of the act to make Skills University inclusive to the Apprenticeship ecosystem is also the need of the hour. Modifying clause 8 of the Apprenticeship Act to remove the licensing and cap on Universities for enrolling degree linked apprenticeship students can also go a long way in improving the environment. With regard to the UGC Online Regulations of 2018.
Clause 4(2) should be relooked and should be crafted to allow innovation, flexibility, and relevance in an online curriculum that makes the curriculum industry-relevant and the student employable. Further, rewrite clause 7(2)(2) to allow universities to work with the best technology platforms without holding them hostage to a State-sponsored system and 7(2)(3) for Skills university to define their credit framework which includes credits for Online, Onsite and Apprenticeship based learning.
India is set to become the third-largest economy by 2030 and for our youth to leverage the opportunities that the economy may present will require a transformation of our education system. Our education should move away from being one that addresses the social signaling quotient to one that empowers the learners. It should promote institutions that help students to gain skills that will help them get gainful employment.
ABOUT TEAMLEASE SKILLS UNIVERSITY (TLSU):
TeamLease Skills University (TLSU) located in Vadodara, Gujarat, is India's first "Skills University" established under Public-Private Partnership between the Government of Gujarat and TeamLease Services – India's largest manpower, recruitment & staffing solutions Company that has placed more than 1.7+ million people in India over the last few years. It is notified as a Private University by Govt. of Gujarat by Gazette Notification under the Gujarat Private Universities (Amendment) Act w.e.f. 22nd April 2013 and is promoted by TeamLease Education Foundation. In FY2015, TeamLease rolled out NETAP (National Employability through Apprenticeship Program) to provide on-the-job training to unemployed youth.
TLSU aims to provide a holistic education through traditional & non-traditional programs focusing on academic, vocational, professional, technical, and life skills – all aimed at making graduates "job-ready" from day-1. TLSU's vision is to contribute to workforce productivity, socio-economic development, and social harmony through well-rounded and industry-relevant educational programs with employment at the heart of academic offerings, technology at the heart of the operation, and academic mobility as the focus deploying inclusive, distributed, and low cost delivery methodology.