Sports
Steve Smith teams up with Trade360 Australia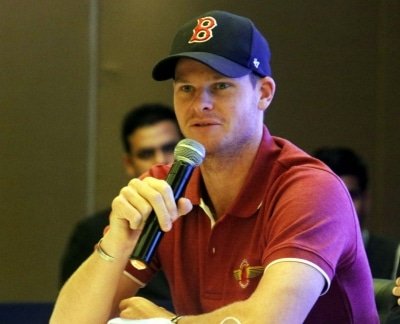 Melbourne, May 4 (IANS) Prolific Australia batsman Steve Smith on Monday announced his partnership with Trade360 Australia, an online CFD provider.
"I am excited to start my partnership with Trade360, this technology is truly amazing," Smith announced on Twitter.
With its recent expansion into the Australian market, Trade360 realised that there was no better choice but to name Smith as the face of the company, said company in a statement on their website.
"I've had a real interest in the world of online trading over the last couple of years, and using the platform has been a real learning experience for me," Smith said in an official statement.
"It allows me to broaden my knowledge and use a talent I didn't know I possessed — a talent for sniffing market trends. What drew me to Trade360 was when I started hearing about CrowdTrading. I did an online search and one name kept popping up — Trade360.
"It's an amazing technology that helps me confirm or question what I think the market trends are when I'm trading. It's genius really, because you get to see what other traders just like you are doing, instead of relying on computer feedback," he added.
Smith is currently spending time with his family due to the forced break in cricketing activities amid the ongoing coronavirus crisis.
Under normal circumstances, he would have been currently playing for the Rajasthan Royals in the 13th edition of the Indian Premier League (IPL) which currently stands suspended because of COVID-19.
–IANS
aak/bbh