Business
S&P affirms BBB+ rating of RIL on resilient operations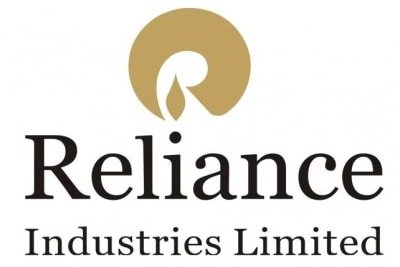 New Delhi, April 29 (IANS) Rating agency firm Standard and Poors (S&P) on Tuesday affirmed its BBB+ long-term corporate credit rating on Reliance Industries Limited (RIL) with a stable outlook.
S&P Global Ratings affirmed its 'BBB+' long-term issuer credit rating on RIL and the 'BBB+' long-term issue ratings on the company's outstanding debt.
The stable outlook reflects our expectation that RIL's strengthening cash flows amid disciplined spending will improve its debt-to-EBITDA ratio toward 2.0x over the next 12-24 months, S&P Global Ratings said. "We assume the company will primarily use proceeds from the 9.99% stake sale in Jio Platforms for deleveraging," S&P said.
"We expect the operating performance of India-based Reliance Industries Ltd. (RIL) to remain resilient over the next two years, driven by the company's prominent domestic market position in the digital and retail segments," it said.
S&P said RIL's disciplined financial policy and sale of minority stake in the digital segment will be credit positive, assuming the proceeds will be largely used to lower net debt.
"We affirmed our rating on RIL with stable outlook because we believe the company's leverage is poised to improve and stabilize over the next 12-24 months owing to disciplined spending, asset monetization, and resilient earnings," the agency said.
RIL will likely use proceeds from recent asset monetization to lower debt. The company announced earlier this month that Facebook will take 9.99% stake in Jio Platforms Ltd., RIL's wholly owned subsidiary.
"We expect RIL to use the proceeds of Indian rupee Rs 435.7 billion (US$5.7 billion) to reduce its net debt. We believe the Facebook transaction will also enhance RIL's growth potential in the digital business," it said.
RIL will team up with Facebook to accelerate the launch of its JioMart e-commerce platform on Facebook's WhatsApp application. RIL's earnings from the digital and retail segments will likely grow at a 15% compounded annualized rate over the next three years.
Separately, RIL has in August 2019 received a non-binding letter of intent from Saudi Aramco (Aramco) for acquiring 20% stake in RIL's oil-to-chemicals business.
"We have not assumed any potential asset monetization in our base case. However, we believe the finalization of the Aramco deal would be credit positive for RIL, provided the company largely uses the proceeds to lower its debt," S&P said.
S&P expects RIL to continue to follow a prudent financial policy in the current volatile market. After a peak in the company's capital expenditure (capex) at Rs 936 billion in fiscal 2019, it estimate thes company's capex declined to about Rs 630 billion in fiscal 2020.
"We expect RIL to lower its investments over the next two years toward Rs 500 billion per year. The company will likely prioritize investments in the digital segment, while reducing investments in energy segments to those related to maintenance," the agency said.
RIL's resilient earnings from its digital and retail segments should offset earnings downside from the energy division.
"We expect the company's overall operations to remain resilient and have flattish EBITDA in fiscal 2021, before rebounding in fiscal 2022. This is despite weakening operating conditions in the oil refining and petrochemical segments. RIL's prominent and growing presence in the digital and retail segments should support its EBITDA," S&P said.
"We estimate a near-50% EBITDA growth in RIL's digital and retail segments in fiscal 2020. The segments will account for about 40% of total EBITDA, compared with just 3% in fiscal 2017. We therefore believe the company's strategy of transforming its upstream energy focus to domestic consumption-driven businesses has been successful," the statement said.
"We expect digital and retail growth to continue in fiscals 2021 and 2022, although at a slower pace of 14%-18% per year. Setbacks from shutdowns associated with the COVID-19 pandemic, and possible further downside pressure on India's domestic market could constrain RIL's credit profile," it said.
"Our economists have also revised downward their forecasts for global GDP. The downside to our earnings forecast for RIL may offer limited buffer to the company's credit metrics in fiscal 2021. However, we believe RIL's prominent domestic market position in the digital and retail segments will reduce its operational volatility because dependence on the cyclical oil refining and petrochemical businesses will subside," S&P has estimated.
Positive free cash flows should reduce RIL's adjusted debt over the next two to three years. Based on the company's robust operating cash flows, lower capex, and proceeds from the Facebook deal, S&P expects RIL to generate significant positive discretionary cash flows, leading to a notable reduction in net debt.
"We estimate the company's adjusted debt peaked at Rs 2.7 trillion in fiscal 2020, and expect it to decline to about Rs 2.2 trillion in fiscal 2021 and Rs 1.7 trillion by fiscal 2023. We believe RIL's commitment to deleverage remains strong," it said.
–IANS
san/pgh