Entertainment
Seerat Kapoor's fitness regime: Pilates, EMS, house cleaning and more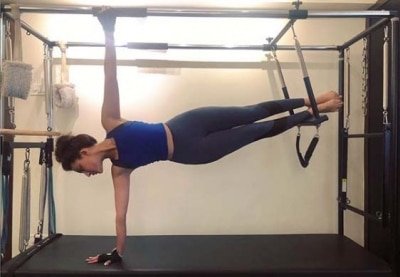 Mumbai, May 21 (IANS) Actress Seerat Kapoor knows how to achieve healthy weight loss without losing the glow on her face.
Due to the COVID-19 lockdown, the actress is working out at home and is making sure to maintain her fitness.
"My fitness regime is an amalgamation of Pilates and a balanced nutritional plan. I also train with EMS (Electro Muscle Stimulation) which is a 20-minute workout session twice a week. It is believed that one 20-minute session of EMS is almost equivalent to 3 sessions of strength training," she said.
For her hourglass figure, she also gave credit to her trainer Samir Purohit and nutritionist Anjali Peswani who have "stood by me through thick and thin, as my army".
"Prior to the lockdown, Samir sent me a guide with all the vital exercises, tailor made for my body type due to which I have been able to maintain the years of efforts, despite working out from home. I oscillate between his videos and digital workout classes with Namrata Purohit," she said.
Apart from this, she believes that taking to house cleaning is a great source of functional training.
–IANS
nn/vnc