India
SC asks MHA to clarify visa status of foreigners who attended Tablighi meet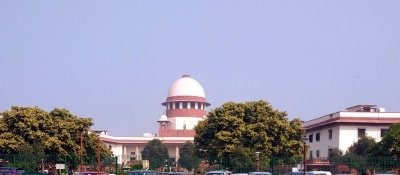 New Delhi, June 29 (IANS) The Supreme Court on Monday asked the Centre that if the visas of the foreigners who had attended the Tablighi Jamaat meet in Delhi in mid-March were cancelled, why were they still in India? "You deport them," the top court said.
The apex court also sought clarification from the Ministry of Home Affairs on its stand on the visa status of nearly 2,500 citizens from 35 countries.
A bench comprising Justices A.M. Khanwilkar, Dinesh Maheshwari and Sanjiv Khanna took up the pleas filed by the foreigners, who were blacklisted for 10 years through video conferencing.
Posting the matter for further hearing on July 2, the bench told the Centre's counsel, "Tell us if there was just a general direction or individual orders sent to each one of them, informing them about the blacklisting and cancellation of visas."
The Centre's counsel contended before the bench that the copies of the petitions have not been served to them, and sought time to file a reply. Senior advocate C.U. Singh, representing the petitioners, contended before the bench that the blacklisting order was a general note for 900 persons. "Their countries are asking them back. The embassies are also asking," argued Singh.
The bench noted that the MHA notification said that the decision has to be taken on case to case basis by the state authorities. The bench said if visas have been cancelled, then it needs an explanation as to "why they (foreigners) are still here in India. And if visas have not been cancelled, it is a different situation." The bench said let the Centre issue a statement on this matter.
On June 26, the apex court had asked the foreign nationals to send the copy of their petition to the Centre, where they have challenged the Ministry of Home Affairs' order blacklisting them for allegedly participating in the Tablighi Jamaat event.
More than 30 petitioners, who moved the top court, submitted that they had to forfeit their passports to the state administration after the registration of FIRs, which led to deprivation of personal liberty, without following the procedures established under the law.
"All human beings are born with some unalienable rights like life, liberty and pursuit of happiness. The importance of these natural rights can be found in the fact that these are fundamental for their proper existence, and no other right can be enjoyed without the presence of the right to life and liberty. Life bereft of liberty would be without honour and dignity and it would lose all significance and meaning and the life itself would not be worth living," read the plea.
–IANS
ss/arm