Entertainment
Rishina Kandhari went sailing to make the most out of her day off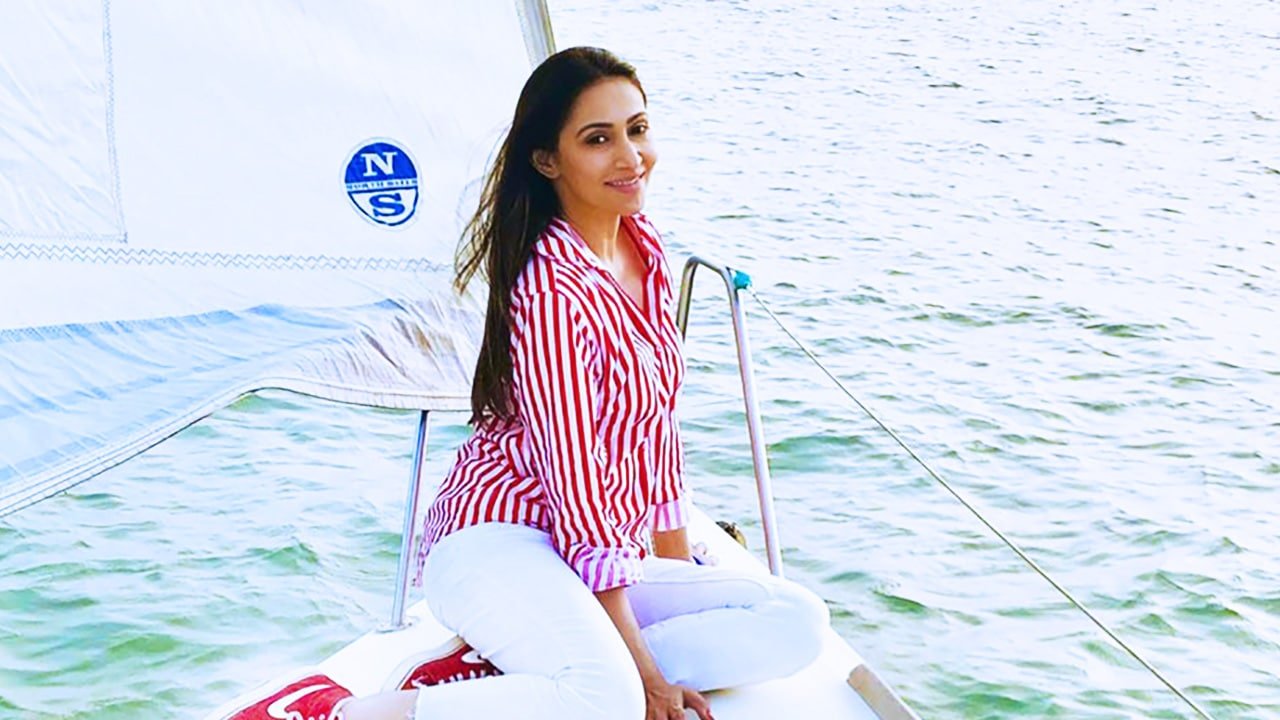 Mumbai: After long tiring schedules, actors love to take a rest or do what they love when they get even one day off. This helps them rejuvenate and gets them pumped up for the long schedule ahead. Rishina Kandhari also recently got a day off from Dangal TV's Aye Mere Humsafar and she decided to make the most out of it.
Rishina likes to call herself 'Nature's Daughter' as she loves being around nature. And whenever she gets time, she decides to have some 'me time' very close to nature. This helps her to stay close to herself and also get out of a creative block. So this time when she got a break, she along with her mother and her daughter went sailing. Expressing how amazed she was, Rishina says, "Instead of staying home and wasting my day, I thought of doing something adventurous as that is the kind of person I am.
So as soon as I got to know I have a day off I contacted the sailing agencies and booked myself a boat. It was a beautiful and very serene experience in the middle of the Arabian Sea. We were also lucky enough to spot a couple of dolphins. I believe everyone should utilize the small breaks and make the most out of it as once time has gone it will never come back."
She urges everyone to #SpendYourTimeWisely.
Catch Rishina Kandhari on Aye Mere Humsafar from Monday to Saturday at 7:00 pm and 10:30 pm only on Dangal TV.
Dangal TV is available on leading cable networks and DTH platforms – DD Free Dish (CHN NO 29), Tata Sky (CHN NO 177), Airtel (CHN NO 125), Dish TV (CHN NO 119) Sun Direct (328), and Videocon D2H (CHN NO 106).