India
Record 115 Covid deaths in Karnataka, tally 55,115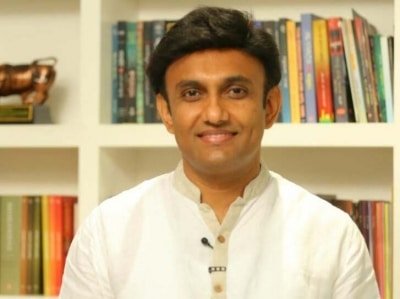 Bengaluru, July 17 (IANS) A record number of 115 Covid patients succumbed to the virus in Karnataka, even as 3,693 new positive cases were reported, raising the state's tally to 55,115, a health official said on Friday.
"New Covid deaths, 115," said a health official as the death toll rose to 1,147.
Of the new deaths, 75 occurred in Bengaluru alone, swelling the city's total number of deaths to 582.
Like everyday, most of the deaths suffered from Severe Acute Respiratory Infection (SARI) and had fever, cough and breathlessness as symptoms.
Meanwhile, 3,693 new Covid cases emerged in the state, majority of them in Bengaluru, 2,208, increasing the city tally to 27,496, out of which 20,623 are active.
Being the epicentre of the pandemic in the southern state, the number of active cases it hosts rose to 62 per cent.
Among the new cases, excluding Bengaluru, Dharwad accounted for 157, followed by Ballari (133), Vijayapura (118), Belagavi (95), Mysuru (93), Kalaburagi (89) and Udupi (80) among others.
On a positive note, in the past 24 hours, 1,028 patients have been discharged, 338 in Bengaluru alone, increasing the total discharges to 20,757.
Contrastingly, patients in the ICU rose to 568. Of the 55,115 cases, 33,205 are active.
Meanwhile, Medical Education Minister K. Sudhakar said Karnataka is among the states which are conducting more number of Covid tests per million population as recommended by the World Health Organisation (WHO).
"WHO recommends140 tests per day per million population. Karnataka is conducting 297 tests per day per million and is among the top 10 states and union territories, conducting 140 tests or more,a said Sudhakar.
In total, the minister said more than 9.25 lakh tests have been conducted and all of them RT-PCR tests that provide accurate results. Eom/288 words
–IANS
sth/sdr/