India
Punjab CM warns against COVID-19 violations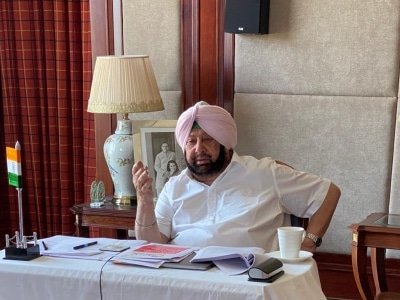 Chandigarh, June 11 (IANS) Acting tough, Punjab Chief Minister Amarinder Singh on Thursday stressed the need to fine people for not wearing masks and not observing precautions against Covid-19.
"I feel sad that we need to fine our people for not wearing masks & not observing other precautions against #Covid19," he informed in a tweet.
"(The) government alone cannot win the fight against #Covid19 & I seek support of all. Don't take any flu-like symptom lightly and see your doctor immediately."
A Rs 500 penalty is imposed in the state for not wearing a mask in public places, while a Rs 2,000 penalty for violating the home quarantine instructions. For spitting in public places, the fine is Rs 500.
For non-payment of fine by the violator, it is attracting legal action under Section 188 of the IPC as per regulations framed under the Epidemic Disease Act, 1897.
–IANS
vg/rs/