India
Over 400 from Assam were near Jamaat hotspot: CM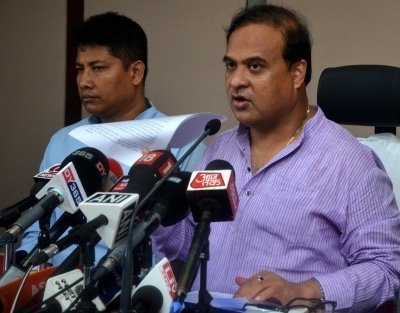 New Delhi, March 31 (IANS) The Assam government claims to have traced 456 people who came close to the latest hotspot of coronavirus spread in Delhi. Assam Chief Minister Himanta Biswa Sarma on Tuesday said the state government received a new list of 157 people who were near the religious congregation 'Tablighi Jamaat' in Delhi.
"We have received another list of 157 persons from Assam who were near hotspot of Tablighi Jamaat at Nizamuddin Dargah. We are acting swiftly and in best possible manner to quarantine all of them; as and when they reach Assam or those who may have reached," Sarma tweeted.
Earlier the CM had said the state government was in possession of a list of 299 persons who were present in and around the hotspot near Nizamuddin Dargah.
"We've alerted all district authorities to find out if these people have returned to Assam, and strict instructions have been issued to quarantine them if they are in the state," he said.
Delhi government authorities have evacuated Tablighi Jamaat's international headquarters, Nizamuddin Markaz, in southwest Delhi, where around 1,400 people were stuck in the wake of a nationwide lockdown due to the coronavirus pandemic. At least 11 corona positive cases from among those evacuated have been confirmed.
On Monday night, around 100 suspected coronavirus cases were evacuated from the religious complex in buses. They have been kept in isolation in Narela area of Delhi. Those who were ill were admitted in various hospitals.
Six of the persons who returned to Telangana from the Tablighi HQ have since died from the coronavirus infection.
—IANS
sfm/prs