India
Odisha's COVID-19 death toll rises to 5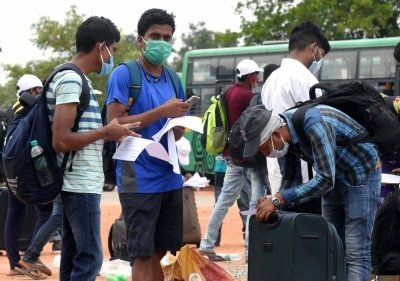 Bhubaneswar, May 17 (IANS) Odisha registered two more COVID-19 fatalities taking the death toll to five in the state, informed the Health department on Sunday.
Two persons from Ganjam district succumbed to the disease.
The deceased have been identified as a 38-year-old man and a 45-year-old man. Both were Surat returnees, said the department.
COVID-19 positive cases in the state rose to 828 with the detection of 91 fresh cases on Sunday.
The new cases are from Bhadrak (28), Balasore (17), Ganjam (15), Cuttack (12), Puri (7), Keonjhar (4), Khurda (3), Balangir (2), Kendrapara (1), Sambalpur (1) and Sundargarh (1).
Of the 91 detected, 87 were in quarantine centres and four were locals including a Sarpanch, who came in contact with a positive case.
With this, the number of active cases in the state rose to 627 while 196 patients have recovered so far.
–IANS
cd/skp/