India
Nisarga may have passed Goa coast: CM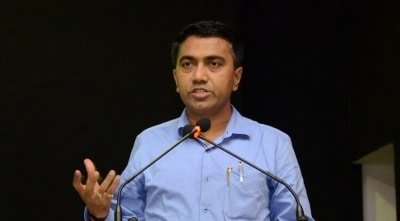 Panaji, June 3 (IANS) Cyclonic storm 'Nisarga' may have already moved away from the seas off the Goa's coastline, but government departments are on alert to take on any eventuality, Chief Minister Pramod Sawant said on Wednesday.
Speaking to reporters at the state secretariat, Sawant said, that despite the passage of the cyclone off the Goa's coast, the state could continue to see heavy rainfall over the next couple of days.
"There will be heavy rains for two to three days. I believe it (cyclone) has passed Goa. But it is expected to rain for a couple of days," Sawant told reporters.
"We have alerted all departments and people, especially along the coastal areas, should be more careful to avoid untoward incident," the Chief Minister also said.
–IANS
maya/dpb