Tech
Next-gen innovations helped TN college enter Centre's ARIIA ranking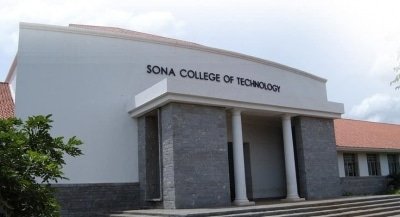 New Delhi, Aug 20 (IANS) Over a dozen innovation projects like a low-cost solar dryer that can save at least Rs 52,000 crore worth of vegetables lost annually due to lack of cold chain helped the Sona College of Technology (SCT) in Salem, Tamil Nadu bag a place in the Union Education Ministry's Atal Ranking of Institutions on Innovation Achievements (ARIIA) 2020.
SCT that earned a spot in the ARIIA 'A' list of top 25 private self-financing colleges has been creating a sustainable innovation ecosystem that addresses the local needs and empowers women.
"The focus of innovations at the college has been not only for farmers but also for the garment industry and empowering women as well," SCT principal Dr SRR Senthil Kumar said in a statement.
"We at Sona College of Technology made it to the list with nearly a dozen innovation projects," Kumar said.
All the innovations at the Women Technology Park (WTP) in Salem, run by the SCT, are focused around sustainability.
It is estimated that nearly 62 million tonnes of waste paper is generated each year in India. The WTP has developed simple technology and equipment for recycling waste paper into usable paper.
The researchers at the college have also come up with a sweat transfer tester that will allow fabric makers to assess how well the cloth can handle perspiration.
"The projects focused on the needs of the local community go hand in hand with research and commercialisation in cutting-edge areas like nanotechnology, Artificial Intelligence (AI) and aerospace," said Chocko Valliappa, vice chairman, Sona group of institutions.
"Crucial components for Chandrayaan-2 were also created in Sona research labs," he added.
–IANS
bu/na