World
New US sanctions sign of desperation: Iran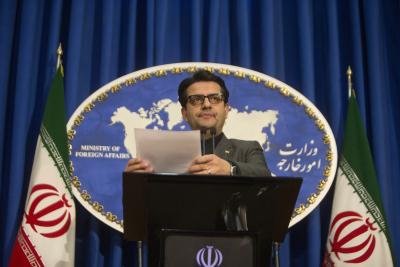 Tehran, May 22 (IANS) Iran has condemned the new US sanctions on a number of Iranian institutions and individuals.
The new sanctions are a sign of the US' "failure, weakness, and desperation" in its policies against the Iranian government and nation, Foreign Ministry spokesman Abbas Mousavi said on Thursday.
The fresh sanctions are the results of "influence of incompetent (US administration's) advisers" and the indication of "futility" of Washington's previous anti-Iran sanctions, Xinhua news agency quoted Mousavi as sayin.
The US Treasury announced Wednesday that it would sanction Iran's interior minister for "human rights abuses".
The new sanctions also targeted a dozen of individuals including Iranian security and police commanders, as well as three entities including two prisons and a law enforcement group.
–IANS
ksk/