India
New curfew norms to be enforced on Goa road borders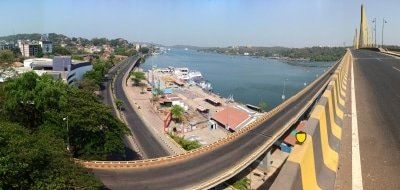 Panaji, May 31 (IANS) The Goa government has decided to strictly enforce the new night curfew norms from 9 p.m. to 5 a.m. at state border check-posts, according to Revenue Secretary Sanjay Kumar, here on Sunday.
"The night curfew period has been relaxed a bit as per the new guidelines. Goa will stick to the new timings and we will try to enforce this curfew at border road check-posts to ensure that our teams can handle the flow of incoming people," Kumar said.
The Goa government was in the midst of finalising state guidelines, ahead of the possible resumption of restaurants and hotels after June 8, said Health Secretary Nila Mohanan.
Kumar also said since the introduction of the Shramik special trains, over 87,000 migrant workers had been ferried to different states, like UP, Bihar, Odisha and Jharkhand.
While two persons have been cured of Covid-19, one fresh case was reported, taking the state's tally of active cases to 27.
–IANS
maya/pcj