India
NDMC to pay Rs 15 lakh compensation to employees if they succumb to COVID-19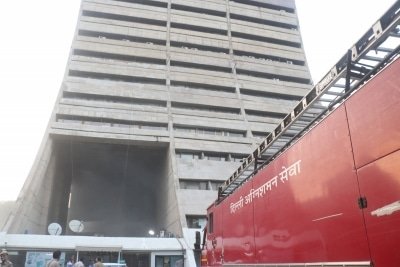 New Delhi, May 3 (IANS) New Delhi Municipal Corporation has decided to compensate its employees with Rs 15 lakh if they lose their life due to coronavirus disease.
According to an official statement, "Though NDMC is adopting measures to safeguard its employees from COVID-19, it has been felt necessary to assure financial help to their family members in case of death due to COVID-19 attributable to duty, so that such workers are able to serve NDMC in such difficult times.
Legal heirs of NDMC's regular, contractual, regular muster roll, temporary muster roll, outsourced wagers, etc. come under the ambit of such compensation. Compensation will not cover those not attending duties. All such cases will be screened by a committee.
It will be made available to all eligible cases for a period of three months from the date of issue of the order. This being a temporary measure, no age limit is prescribed for fulfilling the criteria for engagement with NDMC.
In case of outsourced workers, the claim will have to be submitted by the concessionaire after verifying the credentials of the worker and their family members to HoD concerned who will scrutinize and process the claim and forward it to the welfare department.
NDMC is providing all municipal services to its residents and important offices, buildings of the Central government as well as diplomatic missions in their jurisdiction during the lockdown period.
It is simultaneously fighting vigorously to contain the spread of COVID-19 in its area through its all type of employee.
–IANS
aka/prs