India
MP COVID-19 death rate twice that of India's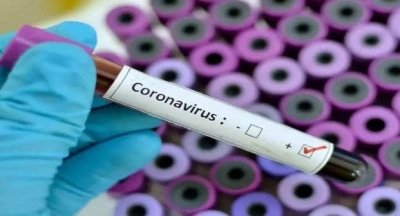 Bhopal, April 9 (IANS) The alarming acceleration of the COVID-19 death rate in Madhya Pradesh has baffled healthcare officials. There has been a reshuffle of the staff but to little avail.
The state has overtaken the country's death rate of 3.25 per cent twice over. The current rate of the state stands at a staggering 7.50. A cursory look at the figures reveals the state will have to work overtime to bring it down.
Alarmed by the deaths, Madhya Pradesh Chief Minister Shivraj Singh Chouhan on Wednesday asked officials to ensure the best medical facility to the virus-hit people to bring down the death rate.
According to health officials, 385 people have been tested virus positive in Madhya Pradesh and of them 29 have died due to complications from the pandemic by Wednesday night. Thus the fatality rate was 7.50 per cent.
During the corresponding period till Wednesday night, 5,689 people were infected by the virus across the country. Of them at least 181 people close to an average of 3.18 per cent had died due to the virus.
"The patients of the virus should be treated according to the guidelines of the Centre, Chouhan told the officials", an official of the state public relations department said.
Chouhan told officials to register an FIR against people who conceal carrying the virus. He told them that they should be treated and should be tried thereafter, the official said.
Of the 385 people in the state who have tested virus positive by Wednesday, 213 are from Indore, among the worst-hit cities in India.
Currently 331 virus patients are being treated at different districts in MP. So far 25 people have been discharged after recovering, they added.
The virus marked its arrival in Madhya Pradesh on March 20 when four persons, including two women, with foreign travel history tested positive for COVID-19. Of them, three have recovered and returned home.
In 20 days, it has spread across the state barring a few districts killing 30 persons.
–IANS
naidu/kr