Business
Mother Dairy Reaffirms Its Commitment Towards Environment Safety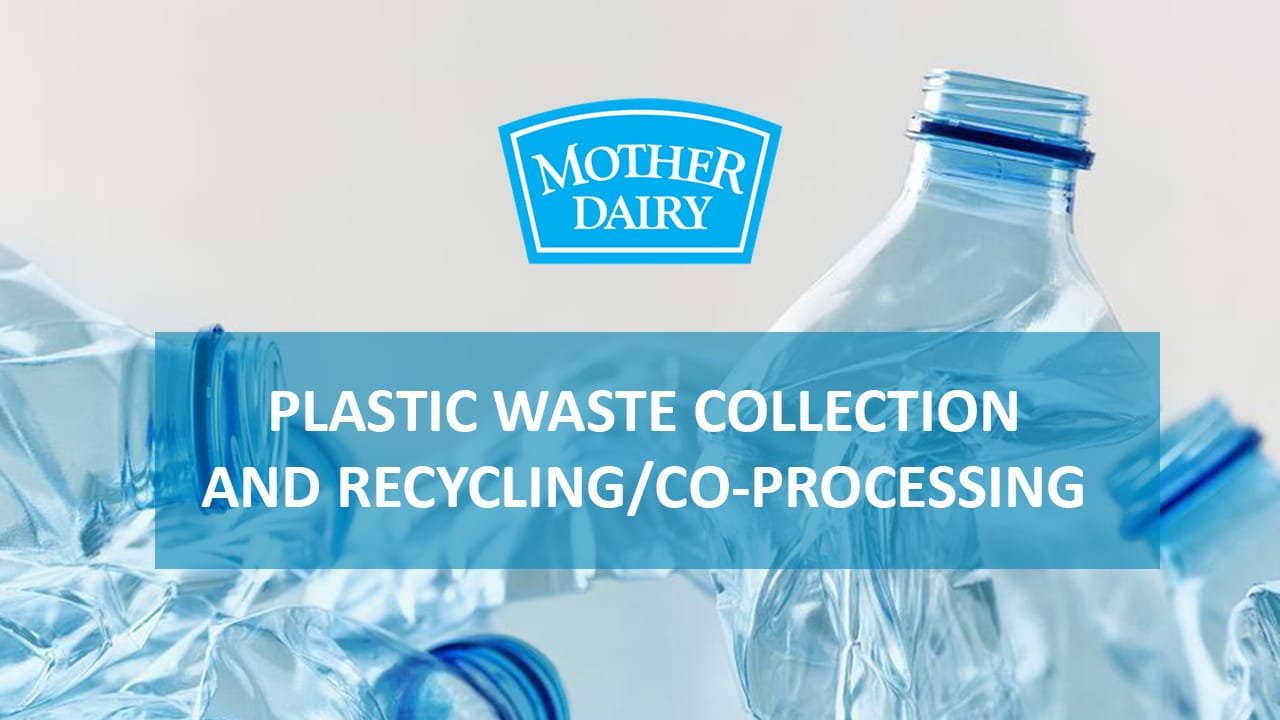 Mumbai: A day before World Environment Day, 2021, Mother Dairy Fruit & Vegetable Pvt. Ltd. (MDFVPL), the country's leading milk and milk products major, reiterated its commitment towards a cleaner environment; and announced that it has co-processed/recycled 3,233 MT of post-consumer used plastic waste till March 2021 in the state of Maharashtra. The overall volume includes both Multi-Layered Plastic (MLP) and Single Layered Plastic (SLP) Waste.
Mother Dairy started its plastic waste collection and recycling/co-processing initiative in Maharashtra in June 2018 by rolling out the Extended Producer Responsibility (EPR) program. The Company gradually replicated it across 25 other states of its operations. In Maharashtra, Mother Dairy has been closely working with leading Producer Responsibility Organizations (PROs) for the implementation of the EPR program in the regions of Mumbai, Thane & Nagpur.
Collection and Recycling / Co-processing of Single Layered Plastic & Multi-Layered Plastic Waste
Region
EPR Implementation
Nature of Plastic Waste
Quantity

(till March 2021)

Maharashtra*
June 2018
Single Layered Plastic
2685 MT
Multi-Layered Plastic
548 MT
Elaborating on the initiative, Mr. Manish Bandlish, Managing Director, Mother Dairy Fruit & Vegetable Pvt. Ltd. said, "MDFVPL is a responsible organization and we feel it's our duty to contribute towards a cleaner environment as well as to create awareness. We are the first company amongst the Indian dairy co-operatives to acquire registration under Central Pollution Control Board (CPCB) as well as implementing EPR. Our efforts have always been aligned towards a holistic approach of collecting and recycling/co-processing of post-consumer used SLP and MLP waste. The Company stands committed to prolong these efforts and strengthen the momentum going ahead."
Other initiatives
MDFVPL has initiated a research program on eco-friendly packaging and has introduced paper trays for curd cups as a replacement for plastic trays which will eliminate the usage of approx. 100 MT of plastic.
The Company has replaced all plastic spoons with wooden spoons and eliminated plastic straws provided along with a few dairy products.
Single Layered Plastic (SLP) such as milk pouches, curd, yogurt, ice-cream cups, lassi, and chaach bottles, etc. is being collected, segregated & recycled in Delhi NCR, and Maharashtra. The Company has implemented 100% EPR for MLP, such as laminates and Tetra Packs across 26 states of the country where the company operates, including Delhi NCR and Maharashtra, adhering to the program's timeline of 3 years.