India
Maha Guv,CM condole death of 16 migrants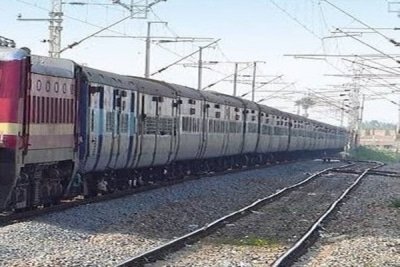 Mumbai, May 8 (IANS) Top leaders from Maharashtra expressed grief over the deaths of 16 migrants who were run over by a goods train as they slept on the railway tracks near Aurangabad on Friday.
"The news of the unfortunate death of innocent workers sleeping on the railway tracks in Aurangabad after being run over by a good train is heart wrenching. Convey my deepest condolences and sympathies to the next of kin of the deceased," said Maharashtra Governor Bhagat Singh Koshyari.
Expressing deep anguish over the tragedy, Chief Minister Uddhav Thackeray announced a compensation of Rs 5,00,000 to kin of each victim and said the state will bear medical expenses for those injured in the mishap.
"We are in constant touch with the Centre to make arrangements for running as many trains as possible for the migrants to return to their homes. I appeal to them not to give up hopes," Thackeray urged.
Nationalist Congress Party President Sharad Pawar termed the incident a aheart wrenching' and said all necessary steps must be taken for the safe travel of the migrants to their hometowns.
"The Central government must work closely in unison with the state governments to ensure that these migrants reach their homes safely," Pawar urged.
State Congress President and Revenue Minister Balasaheb Thorat termed the early morning incident as aceunfortunate and extremely sad".
"The crisis that these workers are going through is heart wrenching. I appeal to my stranded brothers that they should stop where they are. The Maharashtra government is trying everything to send them back," Thorat said.
Pointing out that the issue of stranded migrants is getting serious by the day, the minister said though the State Congress is prepared to foot the travel expenses of those workers wanting to return to Gujarat, that government is not accepting them.
"The Gujarat govt has not allowed 1,200 Gujarati migrants stranded in Mumbai to go to their village Samkhiyali in Kutchh. Besides, Odisha, West Bengal and Karnataka govts are also not accepting their own citizens stranded in Maharashtra,"rued Thorat.
"What is this madness! First you starve them with an unplanned lockdown, then you cutain their movement like slaves at the behest of the builder lobby and now you mow them downa, said Aam Aadmi Party spokesperson Preeti Sharma-Menon sharply.
Leader of Opposition Devendra Fadnavis and Nationalist Congress Party MP Supriya Sule expressed deep shock over the incident today.
AIMIM MP Imtiaz Jaleel said "If the government does not want more blood on its hand, then they should urgently arrange for more trains and buses for these workers to reach home".
"They migrant workers were walking from Jalna to Aurangabad, hoping to catch the train for Madhya Pradesh which was scheduled to leave from Aurangabad today. They were killed while they were resting," Jaleel said.
Shiv Sena MP Priyanka Chaturvedi said: "This is such a shame, imagine the migrants wanting to go home and their state governments turning them back. All these states should introspect their own role in adding to the misery of migrantsa Stunned and feeling helpless by this tragedy."
–IANS
qn/sdr/