India
Legal support for farmers to engage with processors, exporters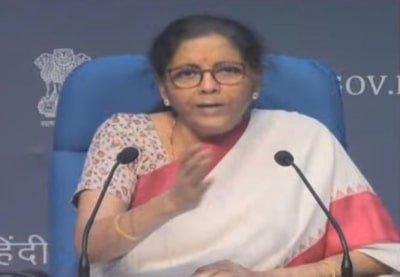 New Delhi, May 15 (IANS) Finance Minister Nirmala Sitharaman on Friday said the government will come up with a facilitative legal framework to enable farmers directly engage with processors, retailers and exporters in a fair and transparent manner.
Speaking to the media here, Sitharaman said that risk mitigation for farmers, assured returns and quality standardisation will be an integral part of the framework.
She noted that farmers lack an enforceable standard mechanism for predictable prices of crops at the time of sowing and private sector investment in provision of inputs and knowhow in the agriculture sector is hindered.
Among other administrative measures announced for reform of agriculture in India, she said, was that the Centre would amend the Essential Commodities Act whereby agriculture produce including pulses, onion, potato and cereals would be deregulated.
Edible oil and oilseeds will also be deregulated and driven by market scenario.
In a big bang measure, the Central government has decided to throw open the doors of national markets for farmers, allowing them to sell their produce 'wherever' and to 'whoever' without any restrictions on selling only to licensees in Agricultural Produce Market Committees (APMCs) or mandis.
The announcements are part of the Rs 20 lakh-crore economic package announced by the Prime Minister.
–IANS
rrb/sn/prs