World
LA launches data competition to help manage pandemic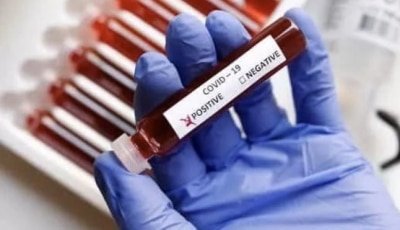 Los Angeles, May 22 (IANS) Using an innovative and inclusive approach, the US city of Los Angeles and RMDS Lab have partnered up to host an open competition for data scientists, analysts, and programmers to help combat the COVID-19 pandemic.
The COVID Computational Challenge, launched on Monday, is an open competition that seeks to inspire entrants from all over the world to create innovative solutions using public data to determine the risk of exposure to COVID-19 at varying locations in and around Los Angeles, the second largest city in the US, reports Xinhua news agency.
"We're doing a lot of data analysis looking at the issues around disease outbreak, hospital capacity, hospital surge capacity, and some issues around homelessness," the city's chief data officer Jeanne Holm said on Thursday, adding experts are scrutinizing data about the number of cases and projections to make sure that Los Angeles fully understands the lessons that can be learned from other cities.
Besides experts' efforts, the competition could broaden public understanding of the issues that drive COVID-19 exposure risks up or down, identify significant variables that impact on virus risk factors, and identify ways to better calculate these risks, she said.
For cities like Los Angeles, privacy regulations of the state of California and the country make the local government's tracking of COVID-19 contacts more challenging, CEO and founder of RMDS Lab Alex Liu told Xinhua on Wednesday.
Liu said that the competition's participants are encouraged to use the many open data resources available to them for the fatal disease, demographics and location-based data, such as those provided by Los Angeles City, the state of California, the US Centers for Disease Control and Prevention, the World Health Organization and Google, among others.
The judging panel will include officials and experts from the city and county of Los Angeles, the Los Angeles Area Chamber of Commerce and leading academics in related fields.
The authorities may work with partners to use the winning models to evaluate risk factors and use them as apps or interactive maps and websites to guide local communities during the pandemic.
–IANS
ksk/