Digital Marketing
Know The Key Features And Benefits Of GetResponse Email Marketing Tool
Take The Benefits Of GetResponse Email Marketing Software And Increase Your Revenue.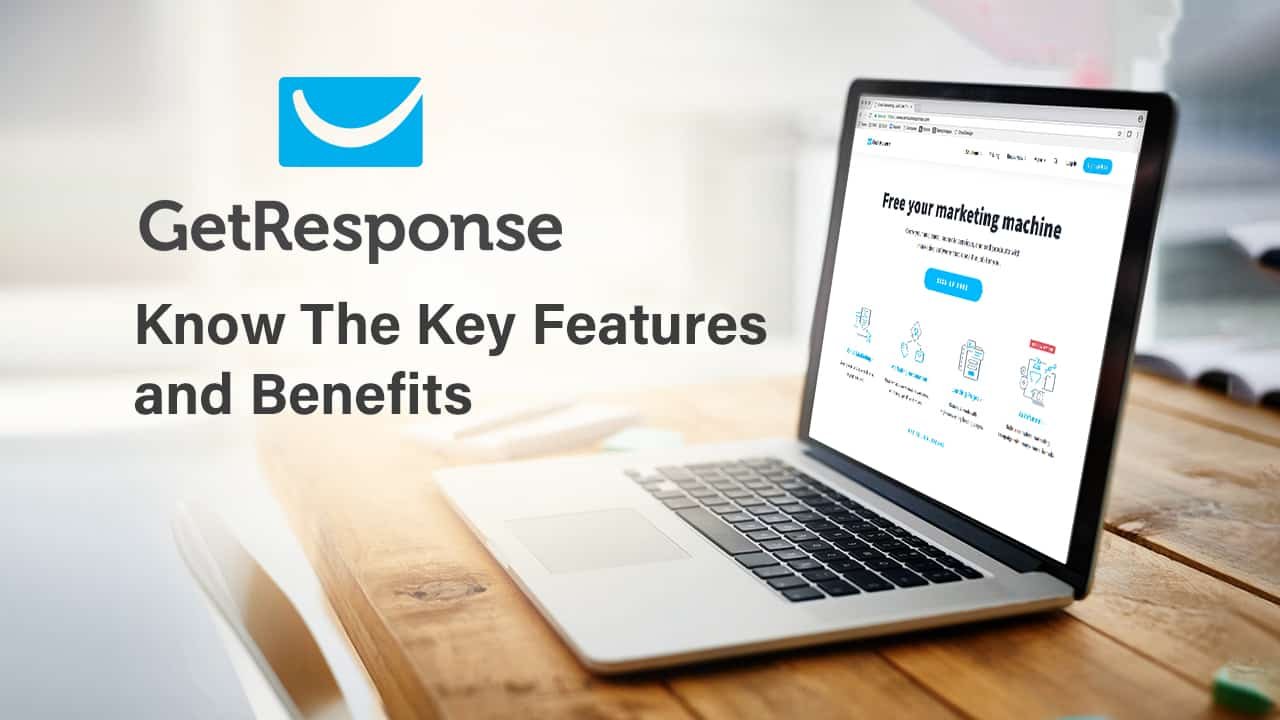 If you are searching for the best email marketing tool, you should be checking these considerable benefits of GetResponse newsletter marketing software.
GetResponse email marketing tool is quite popular bulk newsletter campaign software. It offers lots of high ends features in a cost-effective pricing. It also helps users to run their newsletter marketing effectively with their all high-end features. By using GetResponse email marketing tool, businesses can boost sales, easily interact with their clients.
It has some impressive benefits of GetResponse like-
Great landing page creator.
Email campaign analysis.
Marketing automation to perform actions automatically.
Lots of responsive templates to choose from.
Outstanding email deliverability.
And many more. If you are a blogger or site owner or running an online business, GetResponse can help you a lot. Although to get the optimum level of success through mail marketing you need an effective email marketing strategy and a good newsletter marketing software.  In this article, we are going to discuss some of the key features and benefits of GetResponse email marketing tool.
List Management or Data Segmentation in GetResponse:
GetResponse allows you to organize and categorize into many subgroups and segments. Suppose you are running a business and collecting emails from your client, you must need to organize your mail list perfectly. On the listing, there are new client's old clients, newcomers who are interested in taking your service. You need to send them a different type of mails.

With the GetResponse email marketing tool, you can create groups, subgroups in many categories. You can arrange the list as per geolocation, last message date, subscription date and score. You can separately mail them or send them emails together. For more simplification, you can send newsletters to all the segments at once, and you can send the mail to some separate lists too. This benefit of GetResponse is advantageous who have so many segments, and you can hardly find this feature as cheap as other email marketing tools.
Easy Analytics and Reporting:
For every marketing campaign, analysis is essential. Without the report, you cannot take any necessary step to make your campaign huge success. In mail marketing, you need information on how is your newsletter marketing going on. GetResponse shows you the statistics reports on CTRs, open rates, and many things in real-time. You can get reports on how many people open your email in desktops and how many in mobiles. Even you can check which browser clients are using to receive the mail. It helps you to optimize the email according to their usage. You can compare the results between two email campaigns.

How many mails opened by the people, how many of them achieved your goal, unsubscribe rate, and bounce rates. It helps you a lot in deciding how you need to improve your campaign. One of the excellent benefits of GetResponse is it shows you global statistics view of your email campaign. If you are running a global business, this feature allows you to trace geolocational how your clients are behaving, how they are responding to your emails. Besides that this email marketing tool has a smart reporting feature which sends you automated newsletters about your bulk email campaign.
Drag and Drop Landing Page Creation Benefit of GetResponse:
Email landing pages make the first impression to your clients. If you are looking to make them your customers and want them to sign up to your newsletter, you have to make your landing pages attractive. It also has to be focused on the topic. GetResponse an email marketing tool offers a fully responsive and high-quality landing page templates. You get lots of options to choose, like opt-in, sales, download page, or promo page.
They offer 5,000 Shutterstock images and in-built image editor. You can use them to create your attractive landing page. The most exciting thing is you don't need any technical knowledge to create great-looking landing pages. GetResponse made this simple by offering drag and drop landing page builder. As an addition, you can integrate accessible analytics and remarketing tools with your landing page. It will help you to increase the performance of your email marketing campaign.
Easy and Advanced Marketing Automation:
Marketing automation is one of the essential things for any business. Marketing automation also allows you to increase the relevancy of your email marketing campaigns. With the help of automation, you can set your business goal. It drives you more sales and increases your revenue. GetResponse email marketing tool has an advanced and creative automatic email campaigning system. Marketing automation is a very crucial benefit of GetResponse and now all newsletter marketing tools should offer this.
By this tool, you can get real-time data of your customer. Besides that, it helps you to understand your user's behavior. So, you can design and create a fantastic scenario for your marketing campaign. You can easily set up your marketing automation system by GetResponse and send your marketing emails automatically after every three days, five days or on a week.
Make Your Natural Signup Form with GetResponse:
The email signup form is one of the essential things on your site. An email signup form is used to collect email addresses from potential customers to generate leads. So, you need to keep an eye on your signup form or registration form. GetResponse email marketing has a useful and customization signup templates builder tool. Here you can get visual and attractive signup form which will attract more new contacts on your site every time.
They provide lots of customized signup forms for their customers. For example:
Two-field signup form encourages more visitors to subscribe to your newsletter.
The scroll form makes it easy for visitors to subscribe whenever they're ready, and it is especially recommended for a blog post.
The fixed bar signup form is situated on your bottom or top edge of the browser window. It can help to increase your contact list and save your time.
Download box signup forms are a great way to collects new contacts. You can use these forms when someone is genuinely interested in downloading the content from your site.
If you want to get more visibility and reactions on your signup forms, so, you can use Shake Box forms on your website. These web forms can encourage more visitors to enter their email address on your site every time.
If you are struggling to get visitors to attract on your brand, you can use Exit popup signup forms. These types of styles can help you to stop losing leads. These forms show a popup window to the web visitors when they intend to exit your web page.
Lastly, the image box forms can help you to add a picture of your signup forms.
Email Deliverability, a Considerable Benefit of GetResponse:
Sending an email to people is not only an essential thing for your online business, but you also have to make sure your emails are reaching their inbox or spam folder.

GetResponse email marketing tool has a world-class email deliverability system. It gives you the ultimate service in every aspect. They have an anti-spam department. They regularly monitor your accounts and takes needful action on specific threats or warnings. Their efficient team removes your suspicious subscribers who mark your email as spam. Besides that, it also helps you to protect your reputation and ensures you fantastic deliveries for your business.
We think these benefits of GetResponse email marketing tool is very useful and will help users to achieve maximum conversion. To read more interesting articles on email marketing you can read: Constant Contact Email Marketing Tool Features Overview And Pricing, 5 Effective Benefits Of Having An Email Newsletter For Your Blog Site, and 5 Effective Email Marketing Software Or Tools For Online Marketers.