Earn Money
Know About eBook Reselling Business And Earn Money Online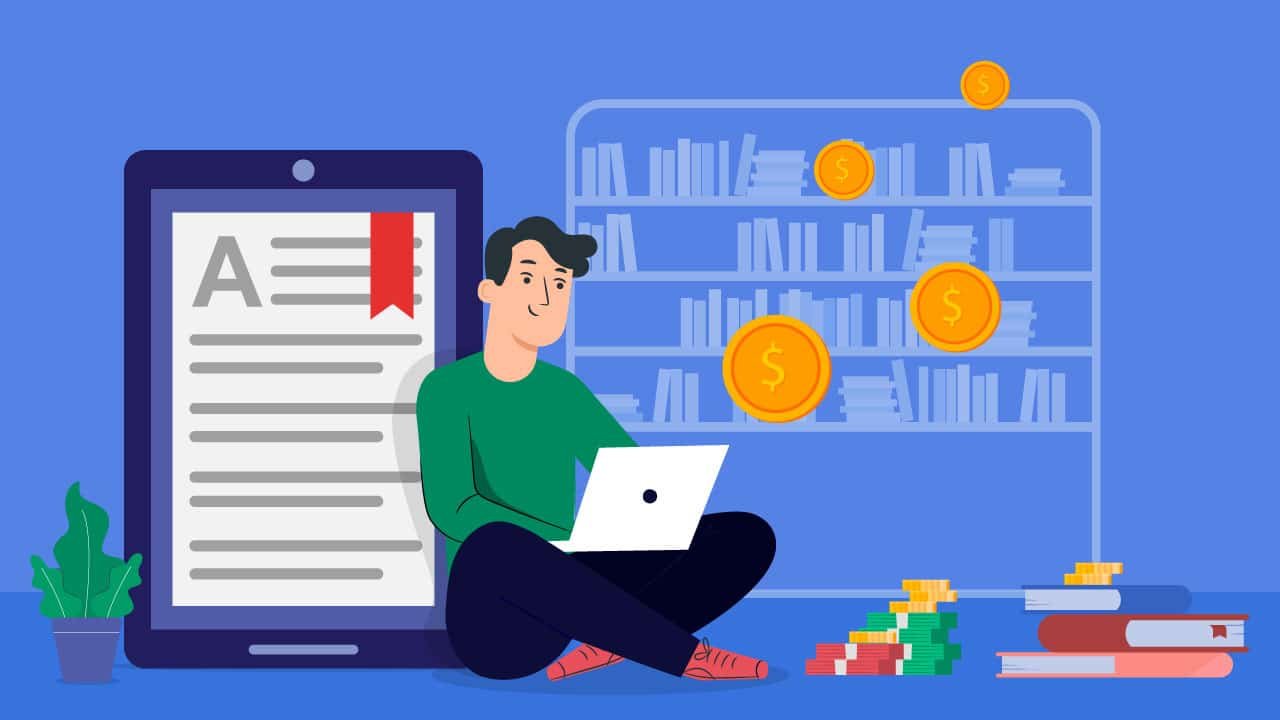 Did you know you can earn money online from an eBook reselling business? Even though if you do not have any book writing skills at all.
Have you spent hours and hours daily on the internet to figure out the best possible ways for passive income? In real words, the internet is full of opportunities, and if you have the knowledge and skills, you can really make a handful of cash. There are lots of ways to work from home and earn money online.
Your searching might stop in this article because here we will mention a legitimate way to make money online with minimal investment or zero investment, and the knowledge.
The method we are going to talk about is involved in eBooks. Well, you might be losing interest in going ahead in this article as it sounds books or electronic books. But hold on, you won't need book writing skills either. In this writing, we will state some interesting knowledge about eBooks, how you can start making money from eBooks, whether you have writing skills or not. Before we start, let's have a brief look on,
What are eBooks?
The eBook stands for the electronic book. Well, millions maybe billions of people still read books on traditional paper printed. But, the digital era has been taking down immensely. Now you can read books on your smart devices such as mobile computers, tablets. The eBooks come in various formats EPUB, PDF, and many more. They are smart enough to fit into your device screen no matter the size of its display. It's way more convenient for book lovers. You can carry as many books with you wherever you go. Maybe you have also read lots of eBooks but never been thaught of making money from the eBook reselling business.
The eBook industry is quite huge than you may imagine. It's already a billion-dollar sector, and according to Mordorintelligence, the global eBook market is expected to reach USD 23.12 billion by 2025. If you are thinking of getting involved in the business then it is probably the right time.
Let's see how you can make
How can you make money with EBook reselling business?
If you do not know about book writing, how to publish, where to publish, you can still be able to make income from it. How? Firstly, it needed to state that you need to spend money to get into the business as you are unable to write a book. Before we dig into deep, we need to understand the different type of reselling rights and their usability. These type of downloadable digital products comes with various kind of terms and conditions when you go for resell such as PLR (private Level rights), MRR(master reselling rights), RR(reselling rights), giveaway rights and many more. Each right has its own limitations and enhancements. When you are likely to take the rights from any publications, you need to verify which one you are about to choose; otherwise, you may face trouble. That would make things difficult for you.
The first option is to take copyright from the publications:
Books get published by the publications that pay a royalty or direct cash to the book's author. That is the case for both the offline books and eBooks. There are lots of platforms where authors publish their books in exchange for money. Now, what you can do is getting reselling rights of the books from the publications.
The best option you can obtain is taking the master reselling rights for your eBook reselling business. That is the most premium and upmost thing you can choose. Below we are mentioning some benefits of master reselling rights when you are going to kick your eBook reselling business.
The MRR allows you to resell as much time as you want to readers. There are no boundaries. It completely depends on you.
It also allows you to edit, make changes to the eBook as per your preference. If you find that you want to change any word or passage on some part of the book or want to add images there to make it more attractive, you can do it.
You do not need to give royalty to the publication or the author anyway. Most of the publications that provide you the MRR are charged you on membership, whether it is one time or monthly or yearly. Once you make the payment, you are good to go with the products. But our recommendations would be to have a close look at the terms and conditions of the publications imposed.
Another excellent benefit with his MRR is to who you are selling the books can also resell the books in most cases. That would be a cherry on the top for you when you sell those to your readers your buyers would encourage more when they also receive the resell rights.

You need to have the master reselling rights to sell out the eBooks. In most cases, you may need to spend a massive amount of eBook access to spend money on them. You may find lots of eBooks reselling rights for free, but they are very few. For the best quality content, you have to go for a premium.
If you have deep knowledge of something, have money but don't have the creativity to represent a book with excellent writing skills? You have another option here.
How you can resell your eBooks?
As the eBooks are digital products, you need to sell them online. You can do the best possible things, creating a one-page website or just a simple landing page, and enlist the book there. Whether you go with a website or landing page, investment is an inhabitant.
Here is an exciting benefit of the master reselling rights are, they usually provide you HTML codes for making a landing page where you can list those products and sell them. You only need a hosting to host your page. Isn't that pretty cool? You are availing the store also with the payment of the reselling rights.
Now, let's see you can get involved in a full-fledged eBook reselling business?
As mentioned in the previous portion, a website or landing page would be a great option to resell the eBooks.
Reselling eBooks through a website:
A fully functional website is probably the best option you can obtain. That gives lots of benefits. Think about a blog or article website where you have lots of articles written on the platform. Readers come to read, and if you put the eBooks there, it quickly grabs audience retention. There you get organic visitors and selling them without any advertising expenditures. Bloggers have a positive influence on their readers that makes anything of sale a lot easier. Another benefit of selling through your blog or website is demonstrating the whole book in a very descriptive manner.
Reselling through landing pages:
When you have master resell rights, you mostly get HTML codes to give a shape into an attractive landing page. However, you can create your own landing page too with various platforms or developers if you do not have the coding knowledge. Landing pages are strictly and very impactful to sell anything because they are made with having a mind of direct selling. You do not need to write an article or anything big. The only thing you will need with the landing page is to drive traffic and relevant traffic to the page. That's the deal because; people do not make many landing with having the intention of organic traffic.
Paid advertisements through various marketing channels:
Advertising is one of the most important aspects of your business. If you are looking to enhance your business quickly, you will likely have digital campaigns.
Firstly you can run advertisements through Google Ads. Through Google's search engine ad, you can easily reach to your potential buyers through the campaign.
Another great option you have got is social media. You cannot ignore social platforms that have billions of monthly active users. Running Facebook ads, Twitter Ads, campaigns on Instagram, and other platform is beneficial to create a sustainable eBook reselling business.
He searches engine marketing, and social media marketing could be a tricky job for the newcomers and needed to operate wisely; otherwise, it causes your money to lose without any potential impact on your business.
eBooks reselling business through email marketing:
Email marketing is an excellent marketing channel for any business. This is the most efficient marketing method businesses can use, for traffic increase, brand awareness, boost sales, and lots of more. If you have a website containing signup forms, you get the high intended users on your platform. It is one of the very few marketing channels that you own. There you can reach your readers directly without any third-party network. Opt-in email addresses increase your selling chances.
Modern-day email marketing is a smart and super easy method where you can run the selling process in autopilot mode. From entering someone to your email list to convert them in to purchase the whole thing is really easy with the email marketing if you have the proper knowledge of how to create a perfect sales funnel which leads your sales.
The eBook reselling business is an excellent way by which you can lead to hassle-free income. Once you take the reselling rights, you can sell them for a lifetime and make money from it.
Thanks for reading. We hope this was informative. Read more related articles,