Tech
Instagram rolls out in-app scheduling tool for businesses and creators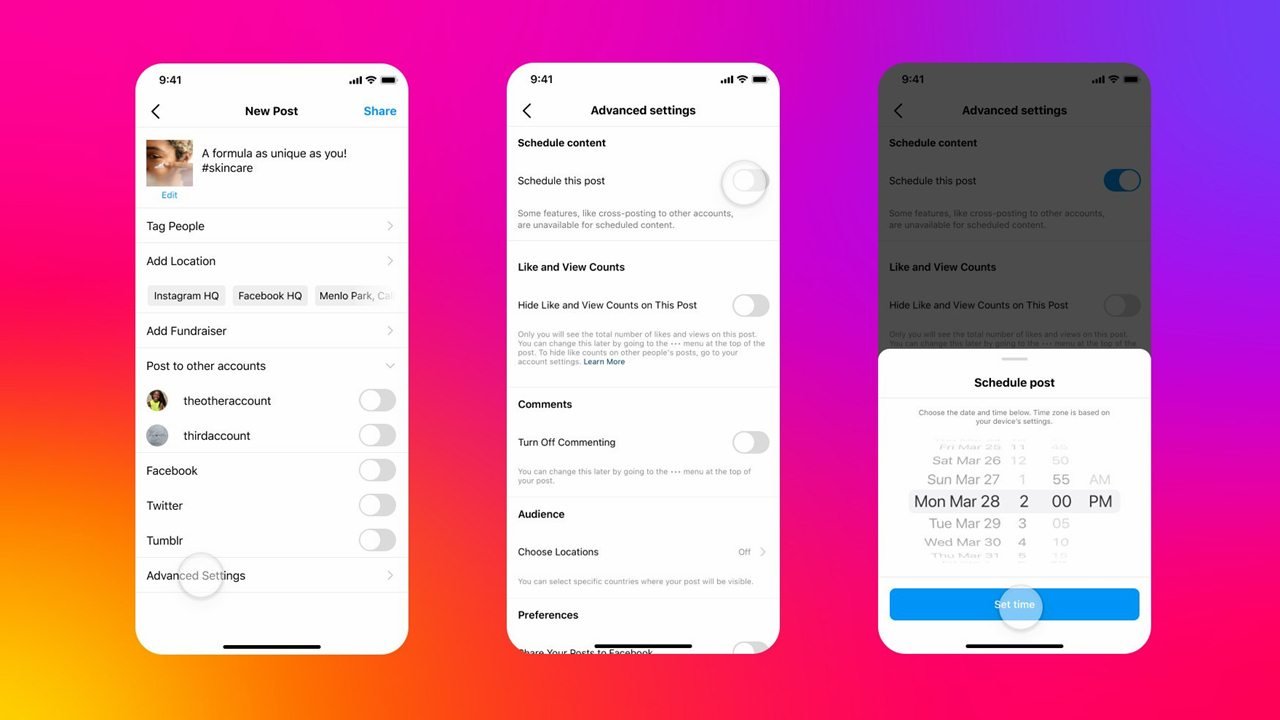 The Meta-owned photo-and-video sharing platform Instagram has finally introduced the much-awaited in-app scheduling feature in its app. This new feature will enable users to schedule all of their posts, which includes an image, a Reel, and a carousel post up to 75 days in advance.
The feature also included a reminder functionality that notified users 24 hours and 15 minutes prior to the event going live on the platform.
"Plan ahead Creators and business accounts can now schedule posts up to 75 days out. Available on Android (iOS coming soon), " Instagram tweeted.
However, this feature is not being rolled out to all Instagram users. Instead, the company is making it available only for businesses and creators and there is no word on if this feature will be available to all Instagram users.
According to TechCrunch, in addition to rolling out the new scheduling tool, Instagram also launched "Achievements" in reels. Creators will be able to unlock achievements in relation to specific actions when creating a reel, such as collaborating with another creator, engaging with their community by making reels more interactive, making more than one reel in a week, or using trending audio and effects. Creators will be notified when they have unlocked an achievement after publishing their reel. They will also be able to keep track of the achievements they have and haven't earned. Instagram is testing Achievements globally starting this week.